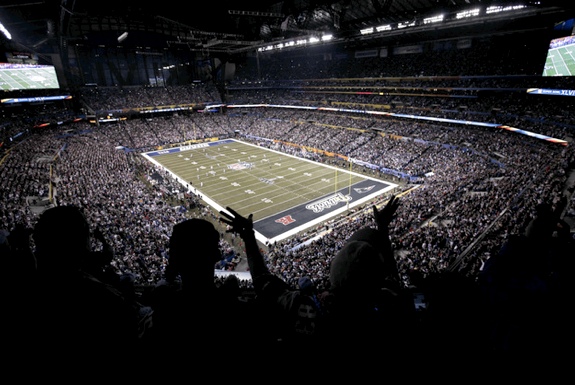 In the United Kingdom and several other countries around the world, citizens enjoy unfettered access to sportsbook websites and online casinos. Not so in the United States, where the 2006 Unlawful Internet Gaming Act not only prohibits gambling online but also makes it extremely difficult for Americans willing to break to the law to use their credit cards to fund an online gambling account.
The Unlawful Internet Gaming Act, however, included a curious exception: fantasy sports†.
Placing an online bet with a bookie for a particular team to win a sporting event is illegal in the United States. But choosing a group of sports players, earning points based on the performance of said players, and then winning money from other participants who selected a different group of sports players—that is completely, 100% legal.
That loophole in the law has created a cottage industry of websites where you can bet real money on fantasy baseball, football, basketball and other sports. These sites generally don't offer season-long fantasy leagues. Instead, leagues last for a week or, more commonly, for only a single day. That means payouts happen frequently and new participants can join anytime.
There are dozens (perhaps more than a hundred) such fantasy sports betting websites currently operating. Spot Cool Stuff sought out the ones that offer low budget leagues (eg. for $2 or under), live scoring and the ability to easily deposit and withdraw funds via PayPal. Here's our comparison review of the four best:




The unpopular Fantasy Sports Live website has poor selection of leagues to choose from and an uninspiring design. We also dislike how the site forces you to make a deposit when signing up—the three sites below will each let you create an account and take part in free leagues before committing any money. That requirement to deposit funds, combined with the tiny Fantasy Sports Live user base, makes us nervous about the site going under and taking all of their users' money along with it.
So why did we include the site in this review? The answer, in a word: NASCAR.
Fantasy Sports Live is the best of the small handful of sites that offer NASCAR auto racing fantasy leagues. If you are interested in other sports, keep reading . . .
Bonus for depositing $25: $0
What you'll win betting $10.80 in a 2 person league: $20 (14% rake of winnings)
Sports offered: MLB (baseball), NBA (basketball), NHL (hockey), NFL (American football), NASCAR (auto racing)
Recommended for: NASCAR fantasy players only

Draft Day is considerably less popular than the two sites reviewed below. There's a practical downside to this—the fewer people there are playing the fewer leagues there are to choose from.
That said, of all the fantasy sports betting websites we looked at, Draft Day easily has the best user interface. The clear navigation and uncluttered look makes using the site pleasant and intuitive. We wish there were a way to search for players by team, but we like how the site will calculate your average remaining salary per position as you are selecting players. Draft Day also takes a smaller percentage of player winnings than do the two websites reviewed below. Altogether, we recommend the site and look forward to the day that it has a larger user base.
Bonus for depositing $25: $5
What you'll win betting $10 in a 2 person league: $18.40 (16% rake of winnings)
Sports offered: MLB, NBA, NHL, NFL
Recommended for: Occasional players

Draftstreet has a feature no other major fantasy football betting site does: live drafts. Instead of picking players within a salary cap, between 2 and 6 participants take turns selecting players for their teams. For those who find drafting the best part of joining a season long fantasy league, the daily live draft fantasy leagues at Draftsteet are superlative; it's like getting Christmas every day. Following the live scores of drafted leagues (as opposed to salary cap leagues) is more fun too since teams don't have overlapping players.
Draftstreet also offers some of the best player news of any fantasy sports betting website.
With such superlative features going for it, it's a shame that the look and feel of the Draftsteet website is, well, bad. The poor navigation and busy design makes using the site rather irksome. Also, Draftstreet doesn't offer any $1 leagues ($2 is the minimum).
Those downsides are not enough to substantially subtract from the pure fun that are the live draft leagues on Draftstreet. But players more interested in salary cap leagues would do better to join Draft Day (above) or Draftstreet (below).
Bonus for depositing $25: $4 (first deposit only)
What you'll win betting $11 in a 2 person league: $20 (18% rake of winnings)
Sports offered: MLB, NBA, NHL, NFL, NCAA college football and basketball, PGA (golf)
Recommended for: Fans of choosing players by live draft (as opposed to choosing against a salary cap).




The most popular fantasy sports betting website is also the best. In fact, Fanduel is the best in part because it is the most popular. The site has the largest selection of leagues to choose from. Entry fees range from $1 to $535. The number of participants can be as few as two or number more than a thousand.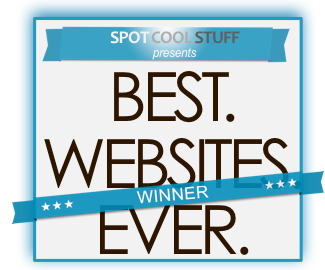 With so many leagues to choose from, players have a lot of flexibility in selecting their level of risk and reward. Join a $1 winner-take all league with hundreds of participants and you could win huge for a minimal cost. Or, join a "50/50 league" with 20 people and win the exact same payout no matter where you finish in the top 10.
We're also fans of FanDuel's solid website design; their mobile site is especially well done. We also like how you can see a small profile of your potential opponent before choosing to go against them in a head-to-head league.
For players who don't want to bet real money and novice players looking to give fantasy spots betting a try, FanDuel is outstanding. The site offers lots of a surprising variety league that are completely free.
FanDuel does take a slightly higher cut of the winnings than their competitors, though the site runs lots promotions for their existing members, including "reload" bonuses and invitations to join free leagues that pay out real money.
If we were to nitpick, we'd complain that FanDuel's fantasy baseball teams include only one pitcher. That, in our opinion, gives the pitcher too large of a role of role in a team's success. We prefer how Draftstreet fantasy baseball teams include four pitchers, including at least one reliever. But that one little point is not nearly enough keep us from considering FanDuel to be the gold standard of fantasy sports betting websites.
Bonus for depositing $25: $10 (first time, though there are several "reload" promotions throughout the year)
What you'll win betting $10 in a 2 person league: $18 (20% rake of winnings)
Sports offered: MLB, NBA, NHL, NFL, NCAA college basketball
Recommended for: Nearly anyone looking for salary cap leagues (as opposed to live draft)
updated: 2 Sept 2012

† The stated reason for this exception was that betting on a sports team was a game for luck while betting on an individually chosen group of athletes was a game of "skill." Spot Cool Stuff doesn't see it. How does betting on the New England Patriots to win by more than 3 points involve any more or less luck than betting on Tom Brady to throw multiple touchdowns? Our suspicion is that politicians who approved the law were simply fans of fantasy sports themselves and didn't want to make their hobby illegal.
More from Spot Cool Stuff:
Best Websites for Discount Caribbean Vacations
6 Cool Running Events in Europe
Charge an iPod with an Onion and Sports Drink
Reviews of the Best Dating Websites