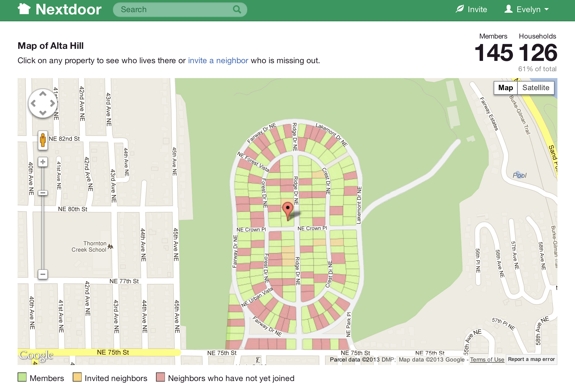 You might think that the internet needs another social media website about as much as it needs another blog with photos of cute cats. But, unlike cat photo blogs, social media websites keep evolving. Remember when Friendster, MySpace and Classmates.com were at the fore of online social media? Technology and website functionality gets better over time. And once you start to look at some of the more creative social media start-ups, you start to see how many things the established social media sites aren't doing well  — or at all.
With that in mind, here are three new and growing social media websites that Spot Cool Stuff believes could make it big over the next year:





What it is: A social media network for neighbors. Any neighborhood can set up a free, private social microsite exclusively for its residents on Nextdoor. Much of the emphasis is on disaster preparedness and reporting potential criminal activity  — imagine a virtual neighborhood watch  — but neighbors can also invite each other to block parties, list items for sale, post about lost pets or communicate about virtually anything related to their 'hood.
How it works: Privacy is key  — the site isn't even searchable by Google. So when you sign up, you must use your real name and address. The info is then verified, either by a credit card confirmation or through a postcard that Nextdoor sends to your home.
Why it's cool: Nextdoor isn't about collecting "friends" or spreading memes. It's about sharing truly useful local info in a way that simply isn't possible on Facebook. The design of the site is also makes it easy-to-use, with no clutter from banner ads, pop-ups or advertising messages.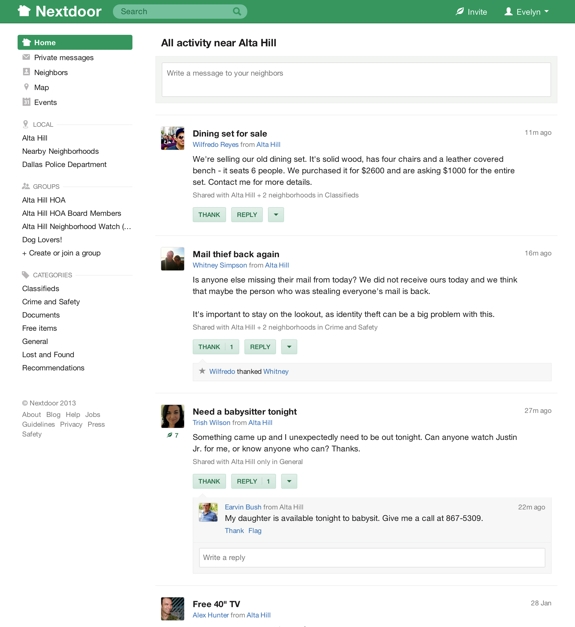 What it is: A single platform for sharing all forms of digital content  — including text, web links, photos, audio clips, videos, live broadcasts and even voice notes — and the potential for making money while doing so!
How it works: Sign up for Pheed with your Twitter or Facebook account and start posting. (The well-designed Pheed smartphone app makes this especially easy.) Most of the content, and all of the functionality, on the site is free. But if you think users might pay for your content you can decide to charge (between US$1.99 and $34.99) either per month or per pay-to-view event.
Why it's cool: Partly because of the monetary inventive, Pheed is a popular place for celebrities to post exclusive content; Miley Cyrus, David Guetta and Ashley Tisdale are among those that already do so. Given that list, it is unsurprising that the vast majority of Pheed users are in their teens.
FOLLOW SPOT COOL STUFF ON PHEED |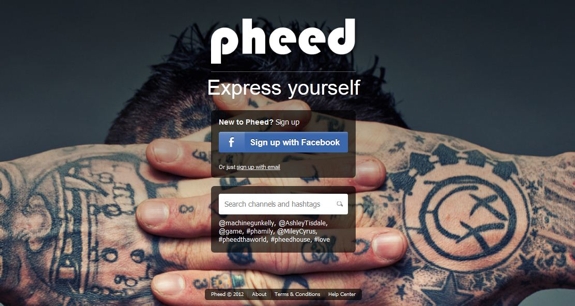 What it is: The world's first subject-based social network.
How it works: Posts on Sulia are all tagged according to per-determined topics — Architecture & Design or Automotive or Women in Business or the like. Users earn "trust" within a given topic. (Eg. Spot Cool Stuff is ranked number 218 in the Travel & Vacations topic.) The more a post is liked, and the more the poster is trusted, the higher up on the site the post will appear.
Why it's cool: The use of topics makes searching by subject on Sulia much easier and more useful than it is on, say, Pinterest. And Sulia's use of "trust" mostly works in keeping spammers at bay. Plus, it's fun to sing Su-Su-Sulia to yourself Phil Collins-like while on the site.
FOLLOW SPOT COOL STUFF ON SULIA |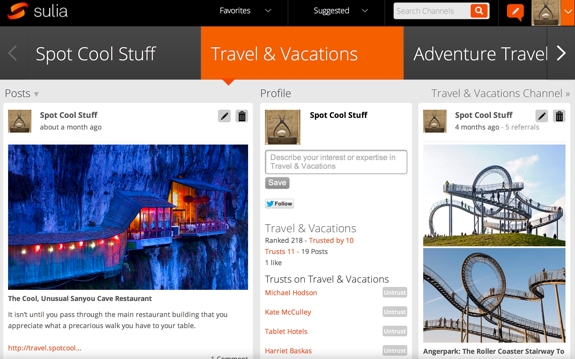 published: 8 April 2013





JOIN US ON TWITTER / FACEBOOK / PINTREST / GOOGLE+
More cool website reviews from Spot Cool Stuff:
Match.com vs eHarmony
FILMography: The Cool Tumblr Blog That Merges Movie Scenes With Real Life
Quirky Crowdsourced Products