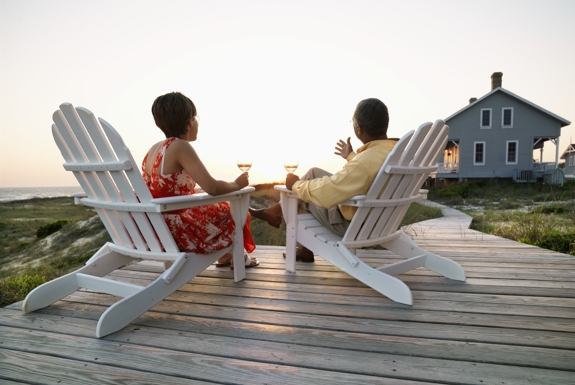 Vacation home rentals are one of the fastest growing segments of the travel industry. And why not? Compared to staying in a hotel, vacation homes can provide more spacious and personality-filled accommodations for around the same price. That's particularly true if you are traveling with a large group.
For the past several months, Spot Cool Stuff has been scouring the internet for websites that let you book temporary vacation homes. We checked out out more than 60. Here's a review of our six favorites:

Both Living Architecture and Boutique Homes specialize in contemporary, architecturally-distinctive rentals. Both offer a limited selection of properties . . .
. . . . very limited in the case of Living Architecture. At the time of writing the site had only four houses for rent, each in England and each stunning. Our favorite of them is the Balancing Barn (first pic, below). All of the properties are exclusive to Living Architecture.
The 345 rentals available on Boutique Homes are not as consistently amazing as Living Architecture's. And most of the properties are also found on other websites (especially Otalo, see the #1 website in this review). Still, the site is worth checking out if you are exclusively looking for chic rentals, like the one in Big Sur shown in the second photo below.
Don't miss: Boutique Home's selection of very small hotels.
GO TO LIVING ARCHITECTURE / BOUTIQUE HOMES |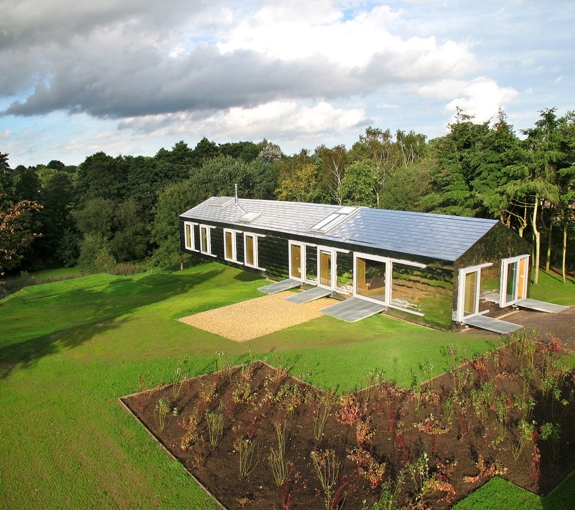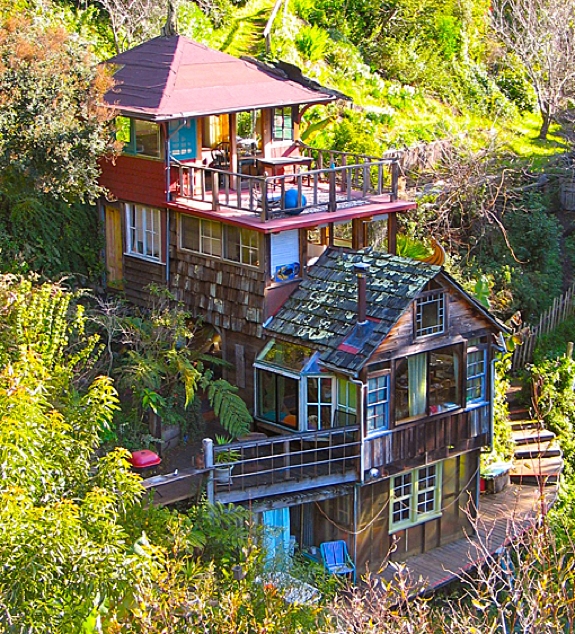 If you like the level of service provided by the typical four-star hotel, and/or if you are leery of renting a vacation home, then onefinestay is for you. The London-based company offers travelers a luxury hotel-like experience. Except, instead of staying in a hotel, a onefinestay booking places you in a private residence. There, along with a kitchen and all the homey touches that come with staying in private accommodations, you'll also get free wifi, maid service, luxury linens, complimentary toiletries and a 24/7 help line. A onefinestay representative will meet you in person at your rental to show you around and ensure all is as it should be. Plus, every rental comes with a complimentary use of an iPhone with free calling, free data and a special app with info specific to your rental — very cool!
For what you are getting, rates on onefinestay are generally very reasonable. The big downside? At the time of writing, the site only offered rentals in London, Los Angeles, New York City and Paris.
Don't miss: Every property's area guide. It includes a neighborhood primer, photos and host recommendations for local restaurants, bars and activities.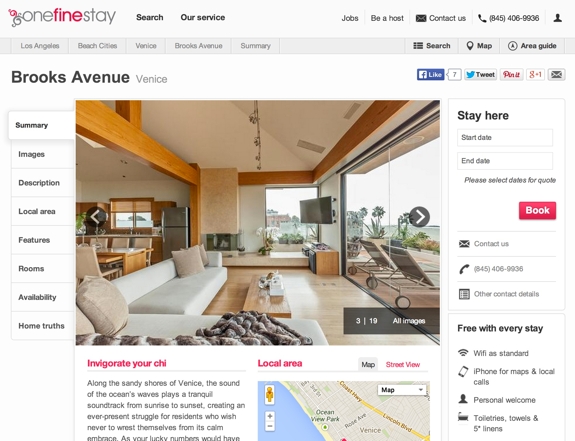 Knok offers a home exchange — not a home rental — service. Of course, it isn't the only (or even the largest) website that lets you stay in someone else's home in exchange for someone staying in yours. But it is the only to offer these three cool features:

First, Knok is exceptionally well designed; it's both visually attractive and easy to use.
Second, every home exchange arranged through Knok comes with a free insurance policy that covers up to €150,000 in damages not covered by your regular homeowners insurance.
Third, and coolest of all, Knok gives you the option of earning credits by letting other people stay in your house at a time that's convenient for you. You can then use those credits to "rent" the home of another Knok member. This is far superior to other sites (HomeExchange.com for example) that limit users to simultaneous home swaps.
Joining Knok costs €119 for a single home exchange or €178.80 for a year (albeit billed at €14.90 per month). If you are unable to find a home exchange in your first year the site will extend your membership indefinitely until you do.
Don't miss: Knok's smart matching system, an algorithm that does a surprisingly good job of finding a home exchange that meets your needs.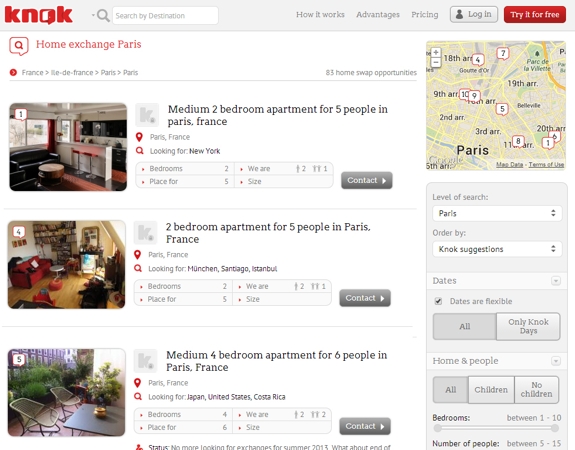 [ ALSO ON SCS: Best Websites For Booking Cool, Yet Cheap, Caribbean Vacations ]

As professional cool spotters we can not resist The Cool Rental Guide. The site lists nothing but WOW-inducing properties. Some of those properties are amazingly luxurious. Some are scenically set. All are completely interesting — and stretch the definition of a vacation home to include tipis, Gypsy caravans, old churches, windmills and treehouses, among other types of lodgings. The site is clearly geared towards British holiday goers. But even taking that into account, its geographic coverage is limited and curious. The site offers rentals in France but not Germany, Wales but not Ireland, and none outside of Europe. Still, if you are planning a vacation in England, Spain, Greece or a handful of other countries, you are sure to find a vacation rental on The Cool Rental Guide that piques your interest.
Don't miss: The budget cool section, where low-season rental rates start in the US$300~600 a week range.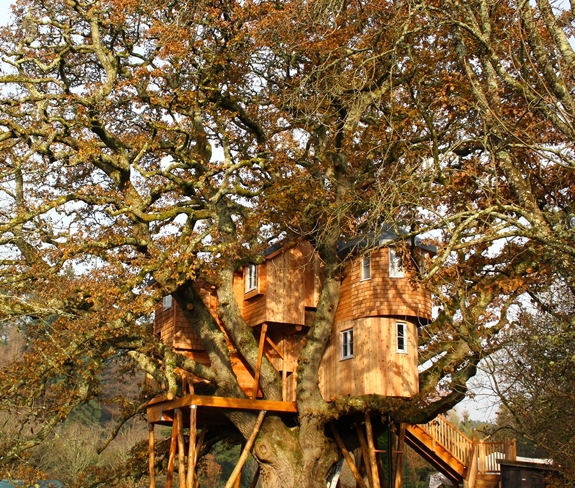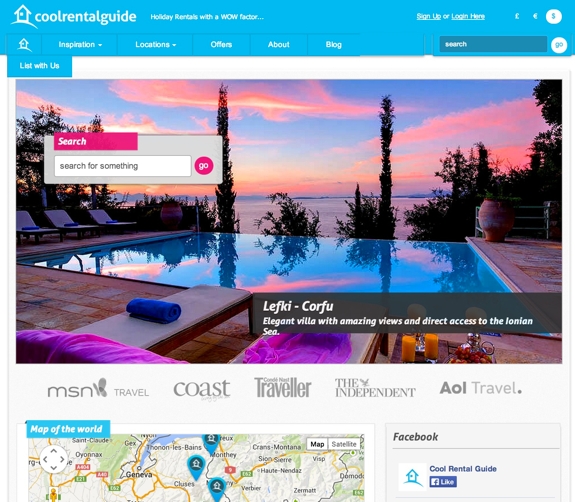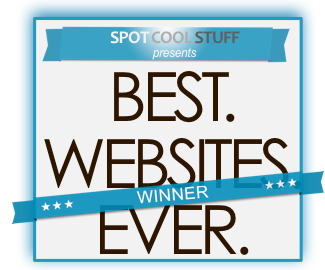 Wondering why HomeAway, AirBnB, Flipkey or GreatRental.com didn't make our list of the best vacation home booking websites? Because when you search for a rental on Otalo you are simultaneously searching all those sites. Plus FindRentals.com. And Rentalo. And also AlwaysOnVacation.com. And perhaps three dozen other vacation home booking sites too.
Otalo is to finding vacation home rentals what Kayak.com is to booking airline tickets — an easy-to-use metasearch engine. That makes Otalo the website for starting a vacation home rental search.
Altogether, your Otalo search will comb through 1.8 million rental homes to find those that meet your criteria. If the problem with all the other vacation home booking websites reviewed in this post is that they offer too limited a selection of properties, the problem with Otalo might be that it offers too many. Though, for travelers who take planning their vacations seriously, that's a good problem to have.
Don't miss: The "favorite" feature. It's a handy way to take digital note of properties you want to consider. And you don't have to create an account to use it.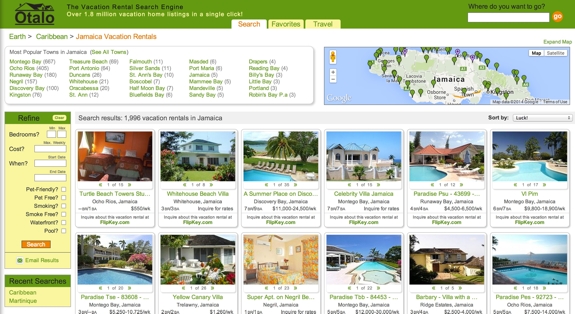 published: 7 Feb 2014

More cool website reviews from Spot Cool Stuff:
The Best Websites for Online Dating
The Best Websites for Booking a Discount Caribbean Vacation
The Best Websites for Fantasy Sports Betting
The Best Websites for Printing Creative Business Cards