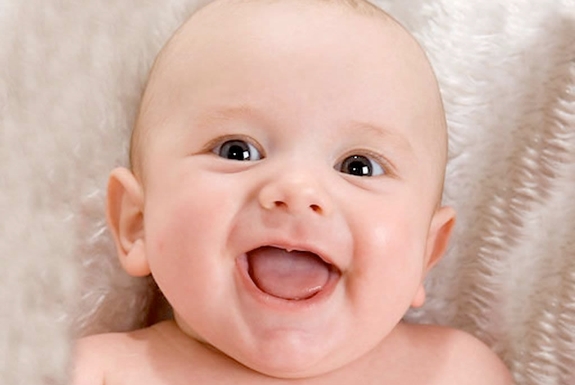 Spot Cool Stuff is having a baby! Thus far we've been absolutely perfect parents. We've read all the popular parenting books. We've aced all the baby classes. We've stocked up on all the right baby gear. We've made lots of lazy morning deposits into our sleep bank.
Unfortunately, other moms and dads have uniformly advised us to enjoy our parenting perfection now, because it surely won't survive first contact with our actual real life child. And, already, we see our first chance make a horrible life-ruining parenting mistake: picking the name. Do we go with something mainstream like Sophia or John? Something trendy like Liam or Jasper? Something out of the box like Boomer, Snoopy or, say, Triangles?
As Spot Cool Stuff often does when we have a question, we turn to the internet for the answers. And after exhaustive research, we still haven't settled on a baby name. But we have found the four baby name generator websites we like best. Here they are, in rank order:

Babies Online is a general baby website, the coolest feature of which is a free baby blog builder. The site also has pregnancy advice, fun birthday facts . . . and a baby name finder. Compared to the other sites on this list, the Babies Online name generator is unexciting. But it is also super simple to use, and that perhaps makes it a good place to start. Simply type in a keyword—"cool" for example—and up pop suggestions. Try it in the form below:

Enter up to six "inspirations" into Nymbler and the website will use those to generate name suggestion. For the first few minutes it's cool. Then you realize that the site spits out the same names over and over. (No matter what names we picked for our inspiration, Nymbler really wanted to name our daughter Charlotte). Still, it's worth giving Nymbler those few minutes on your name hunt.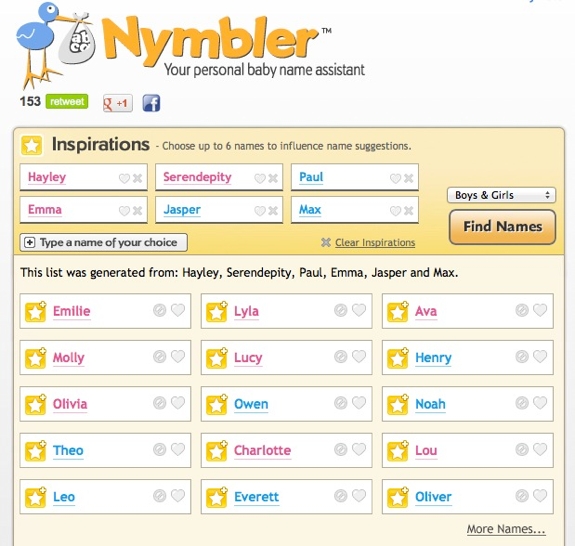 Sadly, you can't really ask your baby for his or her opinion on a particular name. (Well, you can but goo goo will most likely to be the reply). Happily, you can ask adults and older kids what they think of their name. That's where the Nickelodeon-branded Parents Connect comes into play. They've collected opinions from thousands of people about what they think about their own names, inquiring about how they like their name in hindsight and whether bullies made fun of it, among other questions. It's a great resource to check once you have your name shortlist.
To help you get to a shortlist, Parents Connect has a trove of data on thousands of names. We especially like how every choice comes with suggested "similar names."
Our biggest complaint about the site: the annoying videos that play in the right column and restart every time you click to a new page on the site. Turn your speaker volume off before clicking over.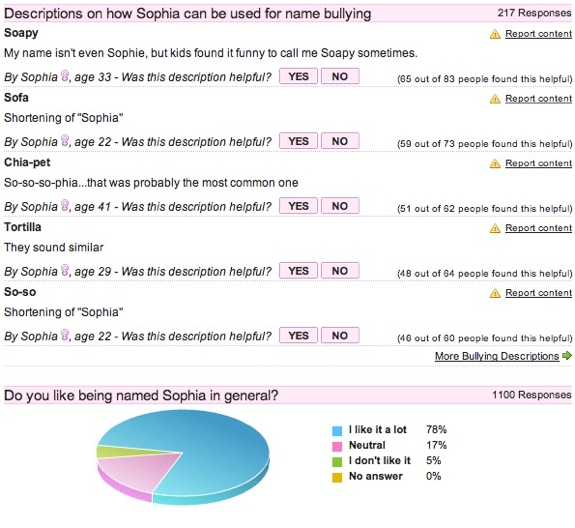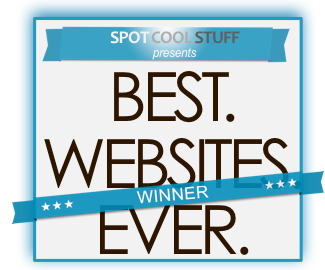 Perhaps we shouldn't be surprised that the people who wrote the best baby name finding book also created the best baby name finding website. The Baby Name Wizard is a superbly well done site with a plethora of name finding and generating tools, some simple to use and some unexpectedly complex. The NameFinder lets you search for names on a variety of criteria. The NameMapper lets you see the popularity of a name in the USA, state by state. The NameVoyager lets you type in the starting letters of a name and graph the most common options. For every name you get a variety of information including common sibling monikers.
Though many of the features of the Baby Name Wizard site are free to use, there are a few that require a subscription (which, for 3 months, costs $12.95). Spot Cool Stuff, having a difficult time finding and settling on that perfect name, found it worthwhile buying a subscription, but we imagine most parents-to-be would be satisfied buying the book and using the website's free services. The best of the pay services is the Name MatchMaker—it suggests names based on a mix of personal preferences and other names you like. See the screenshot, below.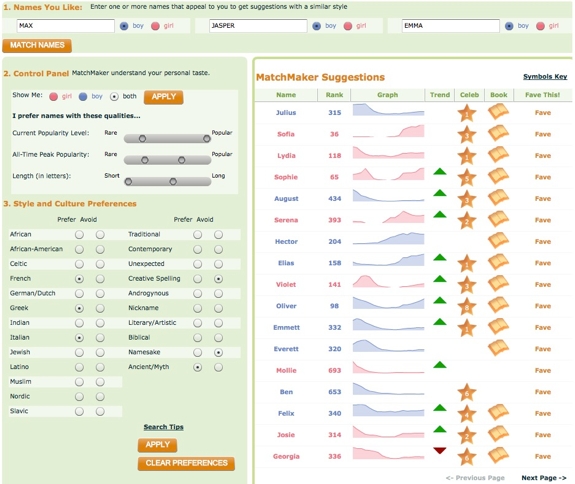 published: 17 July 2012

Related posts:
Best Websites for Booking Discount Caribbean Vacations
Reviews of the Best Niche Dating Websites