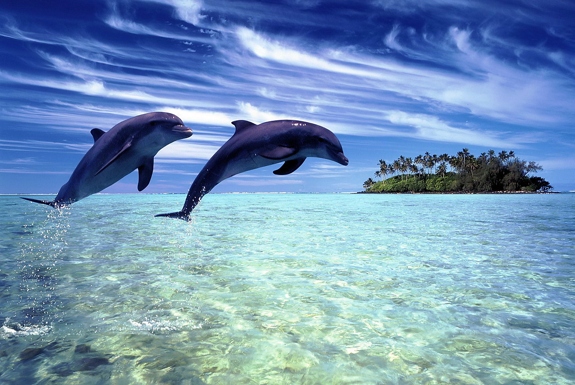 Arranging a trip to the Caribbean online? There are lots of general travel websites—Travelocity, Expedia and Funjet Vacations among them—that cover the Caribbean along with the rest of the planet. But many of the best deals, and much of the most useful planning information, are found on websites that specialize in the Caribbean. Here are our countdown review of the five best:
Caribbean Way lists private homes and multi-bedroom villas available for rent. Think of it as a combination of VRBO and BedandBreakfast.com, but focused exclusively on luxury properties. Along with your rental your get access to a concierge who can cook for you, pre-stock your villa, pick you up at the airport or arrange for tours and activities.
Don't miss: The selection of private islands. Note that if you rent Necker Island you are required to invite the Spot Cool Stuff staff to come along.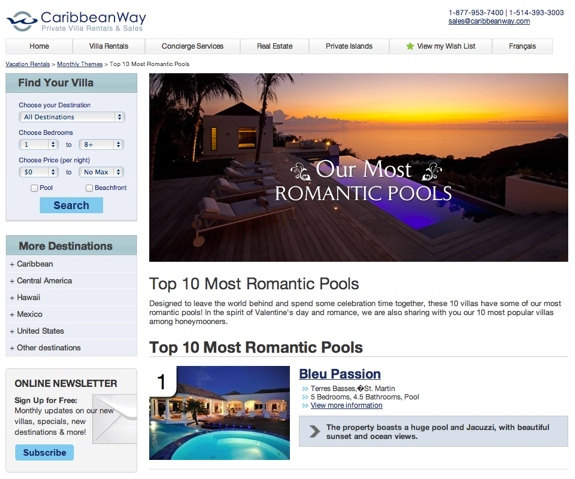 You can use Cruise Direct to book cruises all over the world, but the site has an especially large selection of Caribbean sailings. In addition to offering discount prices and not charging a booking fee, every reservation comes with a bonus—an on-board credit or extra discount or the like.
Don't miss: The cabin and deck floor plans.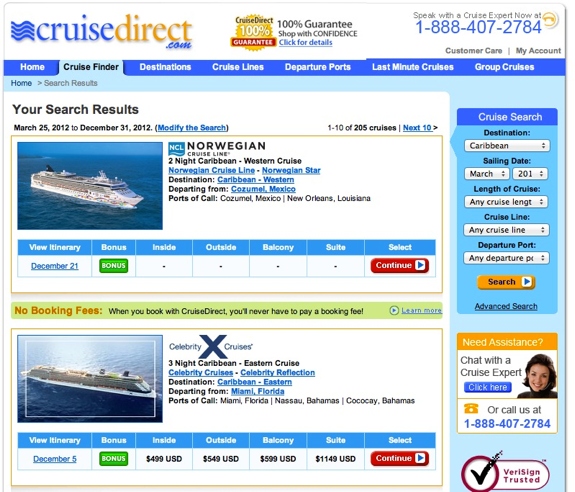 Booking websites are usually about arranging the logistics of travel. But actual travel—the reason why you go and what you'll remember long after you get back is—is about getting to know your destination and having fun while there. That's why we love Island Routes. The website finds cool activities in seven Caribbean countries and then offers them at discount prices. Swim with the Dolphins in Jamaica, embark on a seaside scavenger hunt around Turks & Caicos or dive in a submarine off Barbados. (Yes, the sub does have windows.) The activity options on Island Routes are almost universally interesting and less expensive when booked on the website than in-person at your destination.
Don't miss: The flash sales and special offers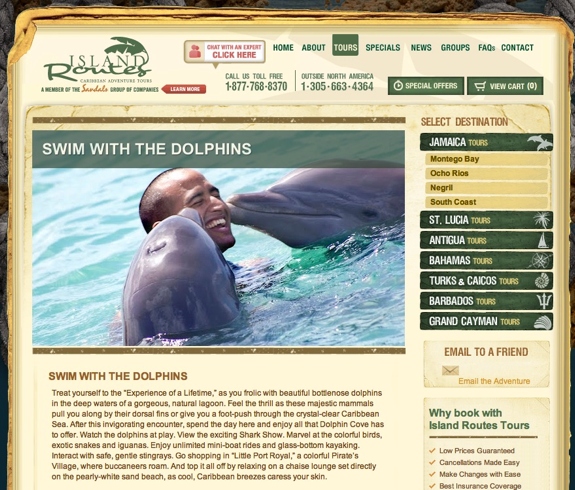 Sandals and Beaches are each a group of Caribbean resorts owned by the same company. Sandals is for adults only. Beaches is for families with children. Both claim to be "luxury included." That is, not only is food and lodging included in your rate but also drinks, activities and airport transportation.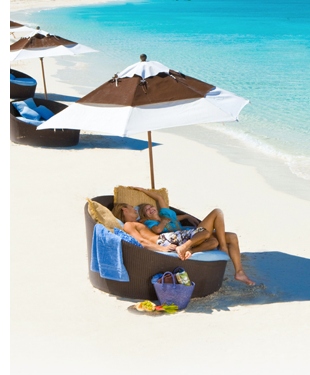 Spot Cool Stuff was dubious (to say the least) of the "luxury included" claim until we went and inspect several Beaches and Sandals properties for ourselves. They really do make it possible to enjoy a luxurious beach vacation without ever pulling out your wallet. Not only is food included but outstanding gourmet food. Lobster, anyone? Drinks are top shelf brands. Unlimited golfing is included on quality, professional courses. Unlimited scuba is included too. So are concerts, water sports (motorized and not) and excursions to private islands. So are all tips and taxes (which are not insubstantial in most Caribbean countries). For a chill, easy, romantic luxury vacation, there's no easier and higher-quality way.
Not sure which Sandals to book? Check out our comparison review.
Don't miss: The deals! A stay at a Sandals or Beaches resort is a high-end experience and comes with a correspondingly high-end price. But both brands—especially Sandals—seem to always have special offers, many of which can be combined. Deals include discounts, free nights and/or airfare credits. At the time of writing, Sandals was offering a Companion Flies Free promotion on their US/international website and 35% off plus upgrade promotions on their UK/Europe site.
GO TO THE SITE: SANDALS / BEACHES |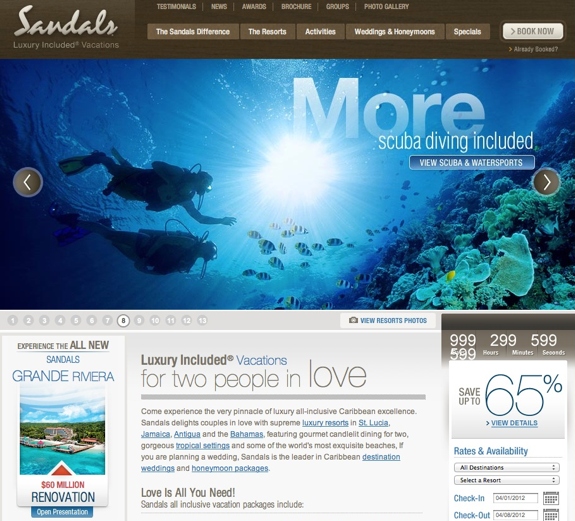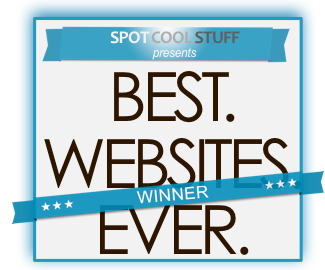 Cheap Caribbean is the single best website for finding Caribbean travel deals. Even if you don't plan to book your trip online, the website is well worth a visit for the resort reviews and destination information. But it is the discounted prices on hotels, cruises, vacation packages and all-inclusive resorts that will keep you coming back to the site. All their prices are guaranteed to be the lowest publicly available—find a better one and Cheap Caribbean will match it plus give you a $150 credit.
If your travel plans are flexible, definitely check out Cheap Caribbean's hot deals page. If it's your first time booking on the site don't forget to claim your $50 newbie booking bonus.
Don't miss: If it rains on a trip you booked through Cheap Caribbean—even for five minutes—email them at 100sunshinecoupon@cheapcaribbean.com. They'll give you US$100 off on the next vacation you book through them. Really. We've done it ourselves.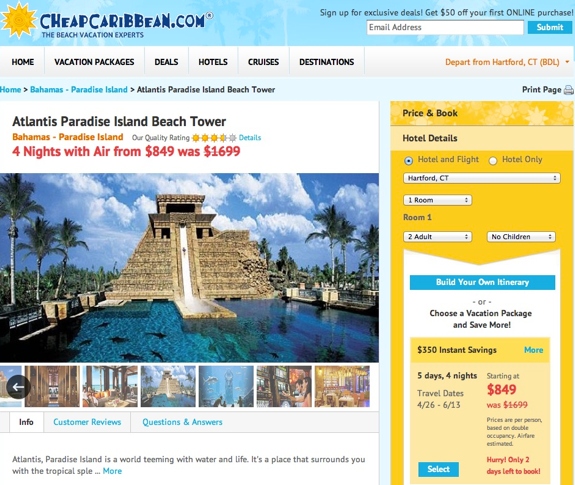 published: 27 March 2012

Related posts:
Swimming With Whale Sharks off Isla Holbox, Mexico
The Best Caribbean Beach Bars
Maho Beach, St. Martin: Plane-Spotting Caribbean-Style
A Review of Jade Mountain Resort: The Best Hotel Room View in the Caribbean