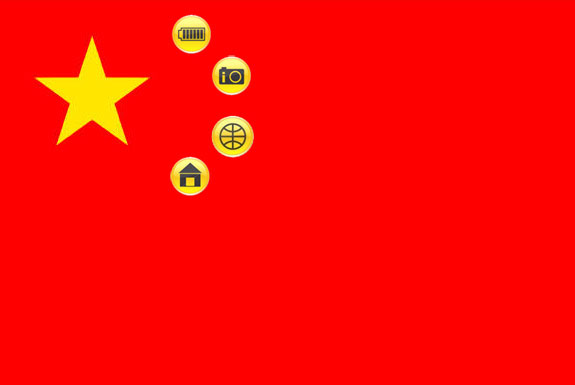 If you've traveled to China and been to an electronics or fashion market there chances are you've been struck by two facts:
1) How cheap the prices are (relative to North America and Europe); and
2) How many products are available there that aren't in your home country.
To take advantage of these facts you could travel to China with extra room in your suitcase. Or, you could shop at what might be Spot Cool Stuff's single favorite online store: Light In The Box.
From its name you'd think Light In The Box was some sort of lamp store. In fact, it's a e-commerce business that sources products direct from wholesalers in China and sells them to consumers in 50 countries around the world. Light In The Box's price is the same no matter what country you shop from.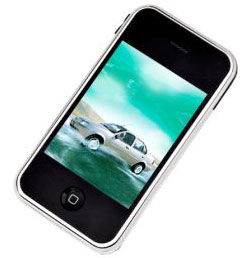 Being gadget lovers, we have a special fondness for Light In The Box's electronics section. Some of the products there are Chinese versions of Western items. Like the phone in the photo to the right. It isn't an iPhone. It's a hiPhone. The touchscreen on this phone isn't quite as fluid as it is on its Apple counterpart and it doesn't sync up with a Mac as well. On the other hand the hiPhone has some advantages over the iPhone: it can accommodate two SIM cards at once, it is unlocked (eg. doesn't require an contracts or specific service providers) and best of all it costs only US$80!
Other electronics at Light In The Box don't have any direct counterpart to a product in your home country. There are all sorts of Chinese designed MP3 players (that ship for free through this Spot Cool Stuff link) and cell phones, for example, that you won't find anywhere else. This makes Light In The Box a great source for gifts—it's easy to select an item you can be certain your giftee doesn't already have.
At the other end of the spectrum, Light In The Box sells items that are identical to those found in, say, America, Austria or Australia. At Light In The Box you can buy a Mac Laptop for around 30% less than you could at your locally. The Mac bought in your local Apple store is made in China too, Light In The Box simply by cuts out the middle man.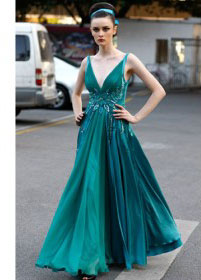 But there's more to Light In The Box that gadgets. The store has an impressive selection evening gowns and wedding dresses. A formal dress of the sort that, you know, you might actually wear costs as less as $50 at Light In The Box. There's also a large selection of home items (faucets, for instance), fashion apparel, jewelry and sporting goods.
Browsing through the items on Light In The Box might not be quite the adventure and bargain offered by markets in China. But it isn't far off.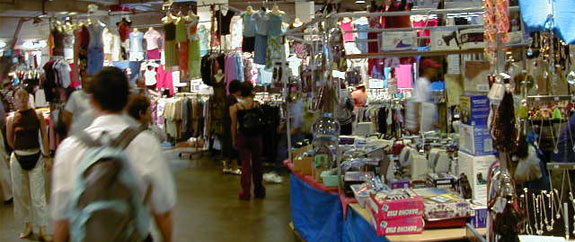 GO TO THE SITE | SEE LIGHT IN THE BOX SPECIAL DEALS |
Related posts & pages:
Tech Bargains
The World's 6 Best Bookstores
Berlin's Coolest Flea Markets
8 Highly Unusual Items You Can Buy on Amazon.com – really!
A few Light In The Box items that caught our eye:
GO TO THE SITE | SEE LIGHT IN THE BOX SPECIAL DEALS | FOLLOW US ON TWITTER