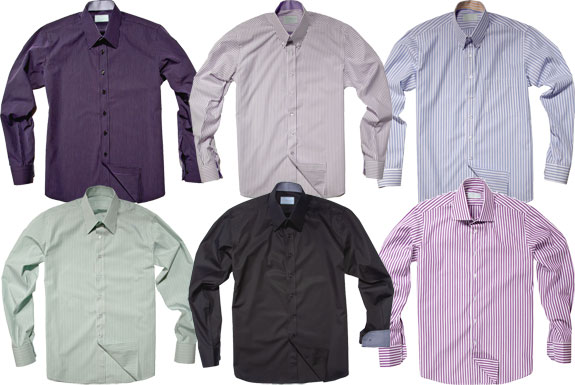 You needn't be an avid fashion designer, à la a Project Runway contestant, to create your own men's dress shirt. All you need is access to a cool website. Like Blank Label.
On Blank Label most anyone can create their own shirt—within limits, of course. The basic shirt concept and range of fabrics is pre-determined. But within that, it is impressive how many design options you have.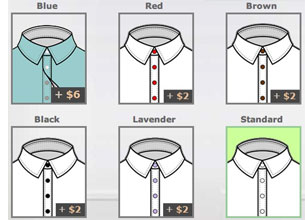 The Blank Label shirt creation process starts with, what else, the choice of fabric and color. Though there is 53 to choose between, the selection of fabric-color combos seems to us the website's most disappointing aspect. If you are looking for a shirt with vertical stripes you should be okay. But where's the solid maroon or orange or green? Where's the choice of linen fabrics? And why is pinpoint Oxford only available in lemon?
Once (or if) you find a color you like the real fun begins. For the collar Blank Label offers four types to choose from and you can add contrasting fabric on the inside and/or outside. Three contrast options are available on the cuff as are three different cuff styles. One of the choices for the planket is to have the buttons covered—a look Spot Cool Stuff loves and has difficulty finding in stores. There are also options for the pockets and shoulder decorations. We find the shoulder choices odd, but that's the beauty of the design your own system—to each their own.
After creating the physical makeup of your shirt it is time to do some individualizing. Choose which button colors and monogramming you'd like. As you may guess, Blank Label shirts have no labels. But that doesn't mean you can't order a shirt with your own label stitched in!
The last step of the design process is to size your shirt. What's cool is that you can not only select your shirt's collar size and sleeve length but also customize the overall shirt length and shoulder, chest and midsection widths.
The exact price of a Blank Label shirt depends on the options you select during your creation process. Most shirts come out in the $65 to $85 range. That's about what you'd pay for a shirt of similarly high quality in a store, or what you larger gentlemen would normally pay at the best big and tall stores. But then that store-bought shirt wasn't designed especially for you.





published: 10 May 2011

GO TO THE SITE | JOIN US ON TWITTER / FACEBOOK |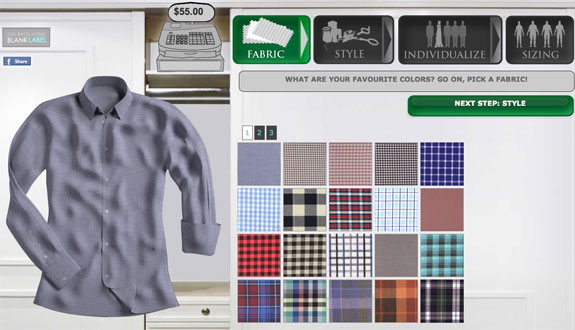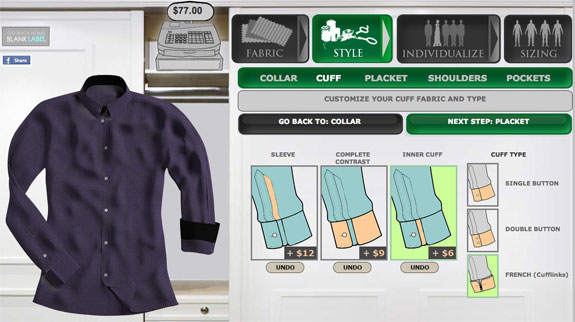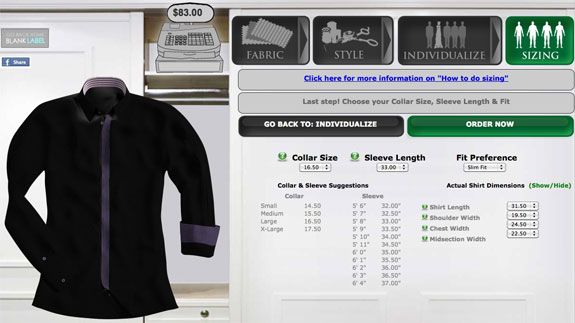 GO TO THE SITE | JOIN US ON TWITTER / FACEBOOK
Related posts:
Design Your Own Chocolate Bars
The Cool Quirky Store of Crowdsourced Products
5 Amazing Shoe Museums
Fashionary: The Cool Fashion Sketchbook