People react in all sorts of ways when they learn that their spouse has cancer. They cry. They hunker down to fight the illness. They get a renewed appreciation for life. They get depressed or empathetic or optimistic or angry (or all four at once). They panic, or expend great effort trying not to. They revolve to learn all they can about the illness. Eventually, they may become driven to become oncologists or to volunteer in hospitals or to donate to research projects.
Bob Carey surely had some of those reactions when his wife, Linda, was diagnosed with breast cancer. And to those he added another, more unusual, impulse: He wanted to photograph himself topless — in a pink tutu.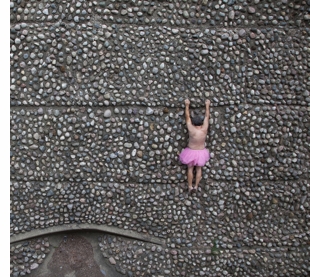 At first, Bob undertook his self-humiliation purely to make his wife laugh. She'd upload his photos to her phone so she could look at them during her chemo treatments. The idea was to keep things light, even silly. "Sometimes," says Bob, "the very best thing — no, the only thing — we can do to face another day is to laugh at ourselves."
But then something else happened. Something cancer comedian Tig Notaro and others who have used humor in the face of adversity have also discovered:
Having a laugh can be cathartic. But sharing a laugh can be transformational. And the more people who take part in the sharing the better.
So Bob started The Tutu Project.
The cool website features a gallery of some of the photos taken to make Linda smile, though you can't help but smile looking at them too. Those photos include shots of Bob walking on a beach, for example, or laying in the middle of Times Square looking very out of place. (Not that a hairy middle-aged man wearing nothing but a pink tutu can ever look in place).
[ ALSO ON SCS: The Best Cameras for Travel ]
The success of the The Tutu Project website next lead to the couple starting a non-profit, The Carey Foundation, which helps support women with breast cancer and their families.
Then came a photo book and a wall calendar. The proceeds of both goes to fund The Carey Foundation, which also accepts donations directly.
We're following Bob and Linda's blog to find out what will come for The Tutu Project. But one thing we have already learned: To stand by some one you love, you sometimes have to stand out.
published: 16 Jan 2014 | all photos copyright Bob Carey

GO TO THE SITE | BUY THE BOOK / WALL CALENDAR |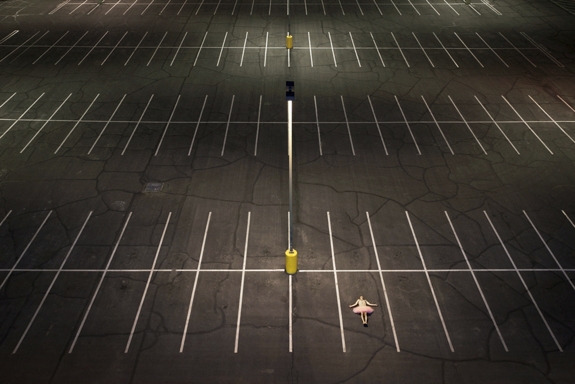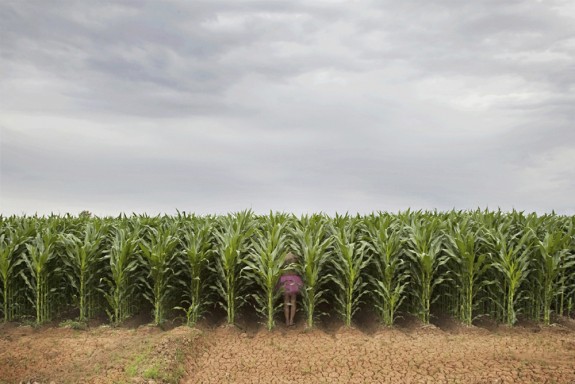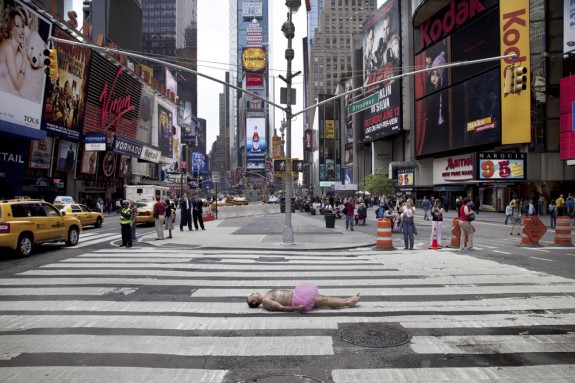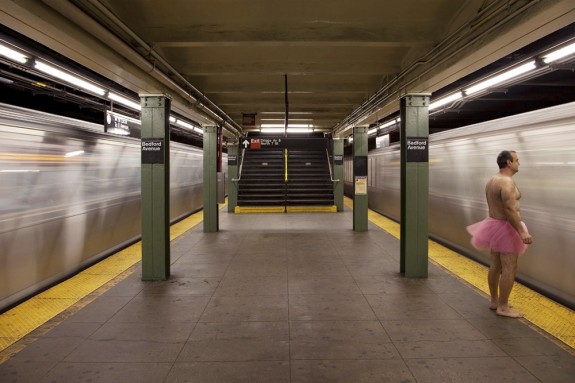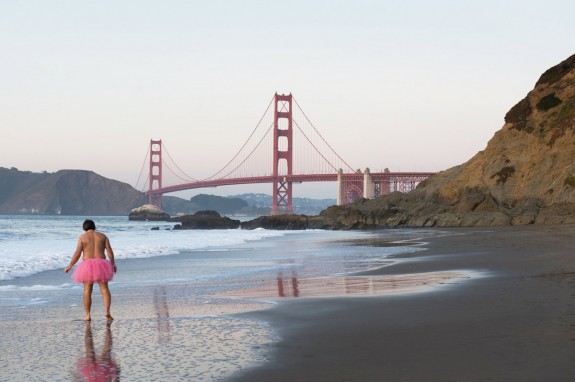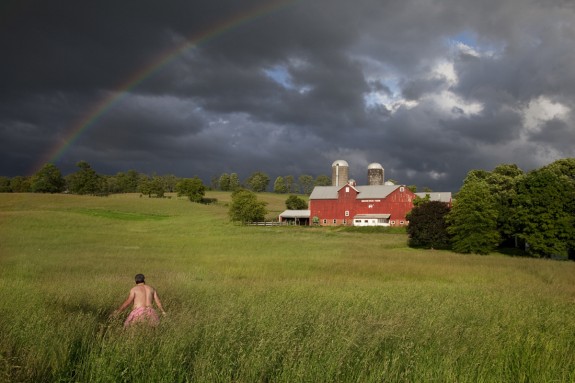 GO TO THE SITE | JOIN US ON TWITTER / FACEBOOK / PINTREST / GOOGLE+
Related posts on Spot Cool Stuff:
5 Cool Photoblogs
The Dollar Redesign Project
A 2-Minute YouTube Walk Across America
Cool Tumbr: Movie Stills Superimposed on Real Life
Elsewhere on the web: