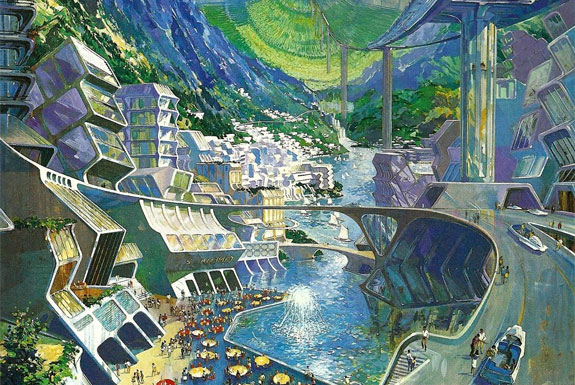 • The Statue of Liberty will be plastered with advertisements.
• Men will have flying machines built into their clothes and use them to pursue women; women will use the same to escape from men.
• New York City will be covered by a giant man-made roof from which humans will control the weather below.
• Having sex with robots will be commonplace; technovirgins (humans who have only had sex with robots) will proliferate.
Those are not predictions about the future. They are past predictions—from 1885, 1901, 1949 and 1997, respectively—about the word of today. They, and many more past visions of the future, are collected on the website Paleofuture.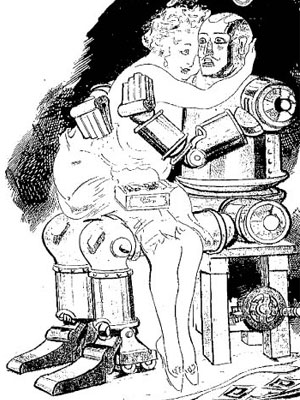 The cool Paleofuture blog is the work of one Mr. Matt Novak, a self-discribed accidental expert on retro-futurism.
Novak calls his blog "a look into the future that never was." And, indeed, many of the past predictions discussed on his site have not come to pass. Not yet, anyway. In 1901 some people thought that the United States would incorporate Canada and that the American president elected in 2001 would come from Montreal, USA. 1924 article that predicted that everyone would be driving flying cars in the "near future." As for the 1995 piece in Newsweek declaring the internet to be hype because no one will ever shop or book plane tickets online—it was not so much with the accuracy.
As funny as some of the wildly wrong predictions found on Paleofuture are, we found it more fascinating to read about those preminitions that were right. Or, mostly right. Science fiction writer Arthur C. Clarke envisioned HDTV and the emergence of 3D summer blockbusters. Two different early-1990s concept videos—one from Australia Telecom and another from Pacific Bell—anticipated the emergence of Skype. Granted, the man who prophesied frozen dinners also foresaw plastic skyscrapers; and the group of 1893 futurists who predicted larger governments and the emergence of immigration as a major issue (and foresaw blogs, sort of) also forecast that the population of Denver would today equal that of New York City. Still, some attempts to foretell the future were rather impressive.
And that has Spot Cool Stuff in the mood to do some prognosticating of our own:
If you are interested in history, or curious about future, then definitely check out the Paleofuture website. We predict that you'll like it.
published: May 2010

GO TO THE SITE | FOLLOW US ON TWITTER |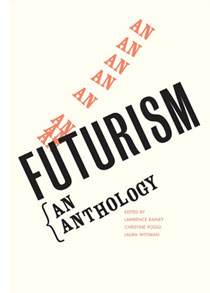 Related posts:
Cell Phones Soon To Be Powered By Soft Drinks
The Cloudy Future of the Clear Cell Phone
Flying Cars Ready For Take Off?
Cool YouTube: The Internet As Predicted in 1969
The Blog of Strange and Unusual Maps
The 4 Best Hosts for a WordPress Blog

Click on the photos below to see the corresponding Paleofuture post:
Flying Machines (circa 1885)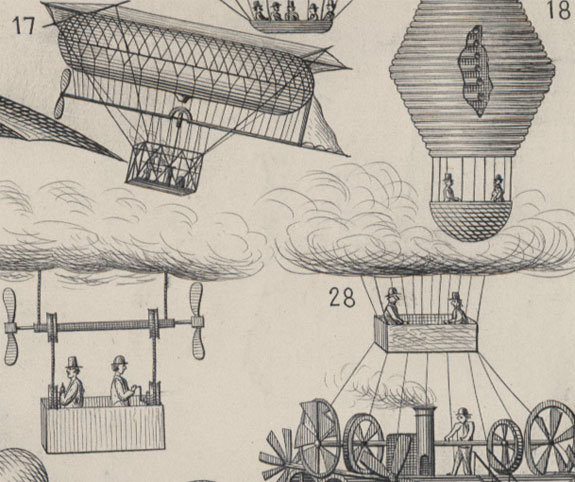 The Flying Burglars of the Future (1910)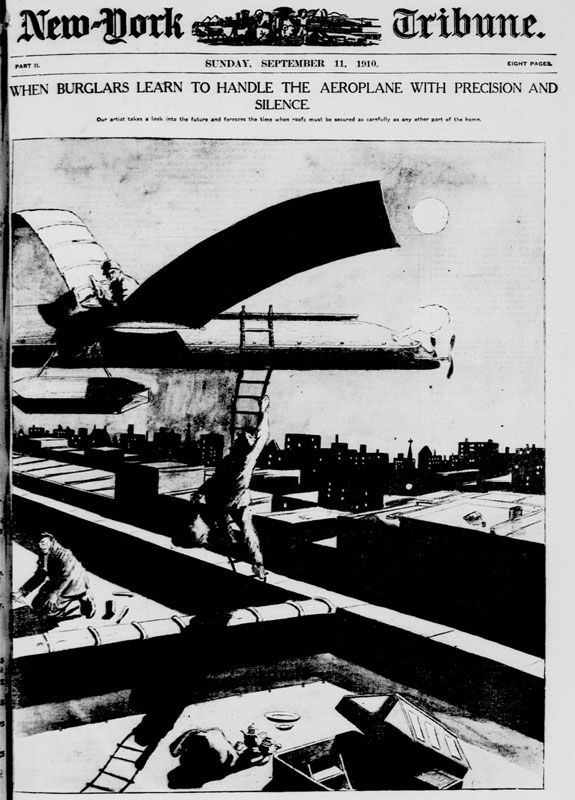 Science on the March (1952)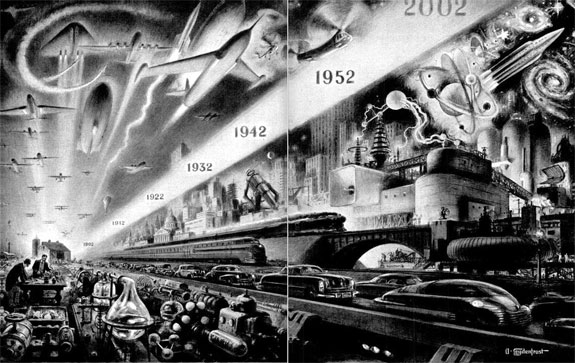 Computer Games of the Future (1981)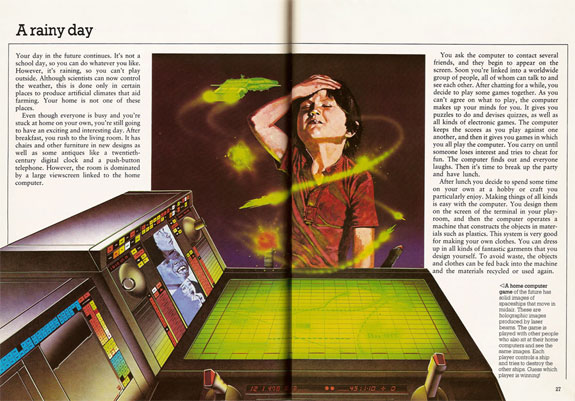 GO TO THE SITE | FOLLOW US ON TWITTER