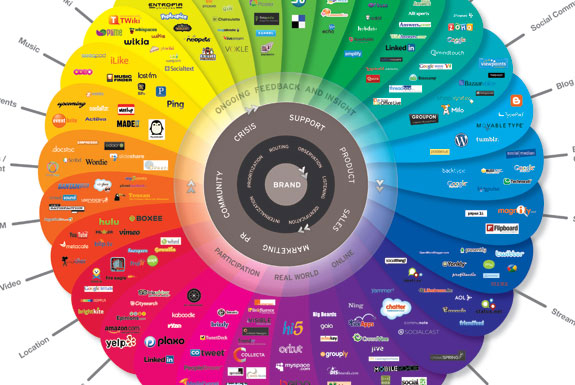 Is owning a home economically wise?
What animals can you have sex with in Lebanon?
There are lots of ways to answer popular questions such as those. Among them, our favorite might be in the form of an infographic. Infographics mix words with graphic designs to depict a data set in a fun, compelling, visual manner. And there's no better place on the web to find infographics than the cool website Visula.ly.
Several sites, including Spot Cool Stuff, will occasionally publish infographics. But Visua.ly publishes virtually nothing but infographics.
Visual.ly partners with content providers such as CNN and The Wall Street Journal to produce infographics. What's really cool is that anyone can upload their own infographic for world to see. And, after Visual.ly Labs opens, the website will even help you create your own infographics.
Of those infographics currently on the website, it isn't surprising that many deal with web-related issues, like the Class of 2011 Social Media Yearbook. Other infographics are topical, like this one about Saudi women (sort-of) gaining the vote. Still others are informative—Why Startups Fail, for instance. Our favorites, though, combine information with a strong sense of humor. Check out this flow chart for making a horror movie.
We are still waiting on the infographic that explains the qualities that make for a good infographic. If anyone ever makes such a thing, Visual.ly is where you'll find it.
published: 5 Oct 2011

GO TO THE SITE | iPHONE APPs | JOIN US ON TWITTER / FACEBOOK |
Some infographics on Spot Cool Stuff:
What Are Websites Made Of?
Mac vs PC Users
Infographic: How a Father's Music Influences His Kids




Click to see full size on Visual.ly: