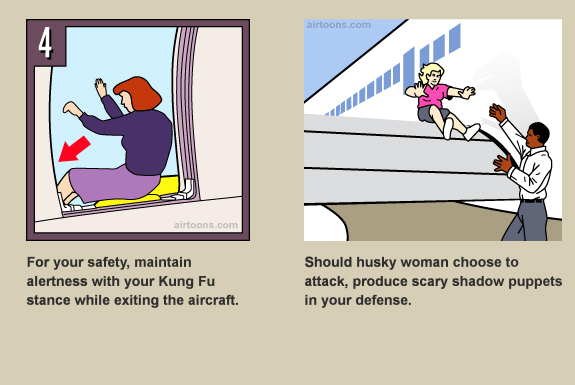 There's nothing funny about an airplane crash landing. But there is something funny about the crash landing preparedness cards that are a staple of airplane seat back pockets. At least there is at the Airtoons website.
As Spot Cool Stuff readers are almost certainly aware, airplane safety cards contain drawings that are supposed to be instructional but that don't have any captions. We never gave the lack of written directions much thought, figuring the idea was to make people who speak other languages (or who can't read) confident they were getting all the necessary safety information. But for the creator of Airtoons, the lack of captions inspired him to write his own. With humorous—sometimes darkly so—results.
At Airtoons you can also order t-shirts and get a Picture of the Day complete with caption.
See below for some examples of Airtoons work. Unless you are about to get on a flight—then you probably won't find it so funny.
published: 4 Feb 2011

GO TO THE SITE | AIR TRAVEL POSTS | JOIN US ON TWITTER / FACEBOOK |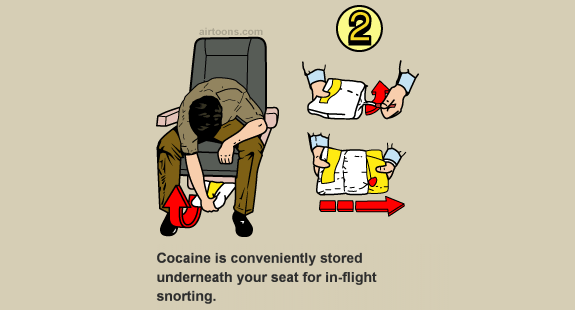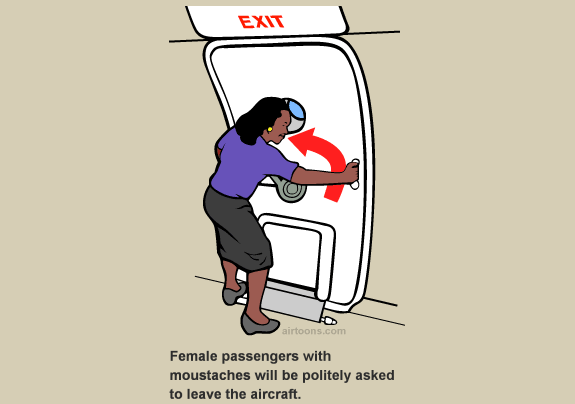 Related Spot Cool Stuff posts:
A Review of the Best Wheeled Carry-On Bags
The Blog of "Hilarious," Unnecessary Quotation "Marks"
Concept Aircraft: Airbus Develops an Invisible Airplane
5 Luxurious Airport Hotels
7 Items for Reducing Air Travel Frustration

Elsewhere on the web: