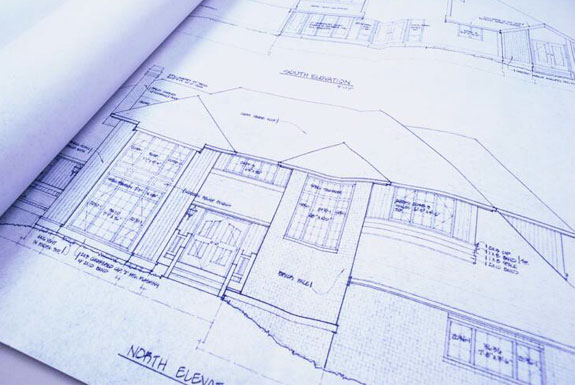 House remodeling and decoration has been part of owning a home for as long as there have been homes to own. (Even back in the caveman days we can imagine Mrs. Caveman working to remodel the fire pit area while Mr. Caveman sought to improve his spear storage area.) In today's real estate market fixing up a current home is an especially desirable option when compared to the difficulties of selling your house and buying a new one.
Here are our favorite websites for finding a contractor, finding home remodeling inspiration and finding new home furnishings:




Find a Contractor
By far, the most important step to remodeling project you aren't doing yourself is finding the right contractor. The difference between a bad contractor and a good one is the difference between your home remodeling project being completed slightly late and over budget and it being very late and over budget.
There are several sites designed to help you find a contractor. The best two:
Angie's List is one of Spot Cool Stuff's favorite sites of any sort. Essentially, the site gathers reviews of home contractors in every conceivable category (along with reviews of car mechanics, dry cleaners, hairstylists, doctors, lawyers and the like) describing their experience and giving each a grade from A to F. Unlike some other vaguely similar sites, these reviews are not anonymous and contractors do not pay to be listed on the site (meaning that Angie's List has no stake in whether the reviews are positive or not). Angie's List also allows contractor's to reply to negative reviews and runs a complaint resolution service. More than 40,000 new reviews come into the site every month. The service is not free but the higher value, higher quality, contractors you'll find because of Angie's List will make the site fee pay for itself many times over.
Service Magic is a free contractor finder service. Unfortunately, the website is currently limited to the United States but anyone in the U.S. with a home construction project—anything from repairing a fence to building a major home addition—should take five minutes to type your zip code into this site and answer a few basic questions about your project. Do that and Service Magic will email you a list of suggested available contractors along with a ballpark quote from each for your project.




Find Inspiration
At Spot Cool Stuff we are, not surprisingly, partial to our own design blog where you can browse our posts featuring living room, kitchen, bathroom, bedroom, home office, dining room and patio items. Once you looked through that . . . and bookmarked it . . . and subscribed to our Design newsletter or RSS feed . . . and followed us on Twitter . . . there are several other excellent blogs for finding home remodeling inspiration:
Remodelista is a clean, minimalist-looking blog that's all about home redesigns. The writers include many photos of their own homes, which gives this site a nice personal touch. Start with the 10 Easy Pieces section that reviews the "best of" home remodeling items.
The Style Files is based in the Netherlands and so it makes sense that this blog would have a European bent to it. What we like most about this site is that it's photo-rich. Peruse through the photographic examples of great design to come up with ideas for your own.
The Kitchen Designer is all about kitchen design. (Go figure). Kitchens, we think, are the most difficult rooms to design because there are so many features—the refrigerator, the oven, the counter space, etc—that have to be included. The Kitchen Designer blog is full of ideas on how all the aspects of a kitchen can fit together beautifully. We especially like how many of the featured kitchens are modest. This is the sort of site you can look through and think to yourself Hey, I could do something like that in my kitchen.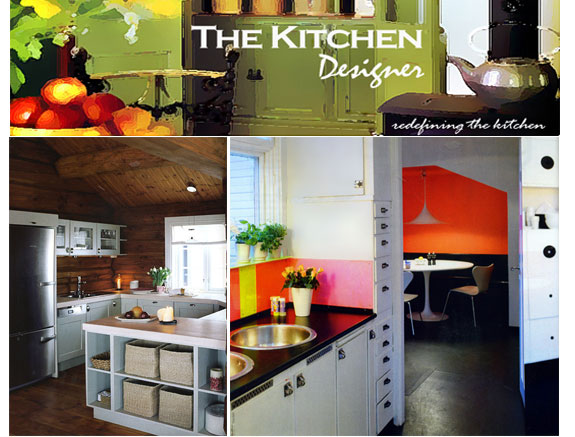 This Young House is like an ongoing reality series in which a young couple, Sherry and John, document the trials and tribulations of their own home improvement projects. Their practical advice is all grouped together in the How To section but, really, it is their personal ongoing story that will keep you returning to this blog.
decor8, the blog of hip German interior design consultant Holly Becker, is packed with tips and ideas. Finding your way through the past posts can be a bit confusing. Start by clicking on "categories" in the right column or by going directly to the inspirations section.
Hooked On Houses is the website of woman who really is fixated on all things house-related judging both by the passion of her writing and the frequency of her blog updates. Check out the before and after comparisons and the Five Changes section in which blog readers chime in on how they'd remodel a specific house.
Charles & Hudson has much more of a do-it-yourself aspect than the sites featured above. This isn't where you'd go for design ideas. But if you want to fix a leaking bathtub faucet, for example, Charles & Hudson is your online helper.
Punch! is not a website as much as it is a software program that lets you virtually test out your various home remodeling ideas before committing to them. It is rather incredible how easily you can come up with a 3D rendering of your home without any specialized design or computer knowledge. Check out the intro video below and see their website for details. Highly recommended.


Find Supplies, Appliances and Furnishings
There are, of course, hundreds of places to buy furnishings and equipment for your home remodeling project, as well as places to maintain older appliances. Here are a few:
Amazon.com is associated more with the sale of books and electronics but they have surprisingly low prices on a surprisingly large selection of home furnishings, power tools, appliances and general home improvement items.
All In One Decor is exactly as the name suggests. Here's you'll find quality items for every room in your house at discount prices.
Home & Garden Fountains has a collection of garden statuary and beautiful running water sculptures.
eFaucets has a HUGE selection of sink and tub faucets. They have sinks and tubs too.
InhabitLiving is another Spot Cool Stuff favorite store, especially for bedding. Read our review of their Wall Flat textured wallpaper.
Lumens has a superb collection of contemporary lights, fans, and accessories. Free shipping on orders over $50.
Overstock Art
Is a source for inexpensive, reasonable quality art. They specialize mostly in oil paintings. Type in the coupon code WEL10 at checkout to receive on additional discount.

Homeclick is an enormous online store with all sorts of home furnishings and accessories. They run a lot of liquidation sales and special bargains so it's worthwhile hunting around on their site for the best prices.




Related posts:
Rotating Dome Houses
Shipping Container Architecture
Coolaroo – Not Your Grandparent's Patio Umbrella
The Best Box Spring
High Design Hotels