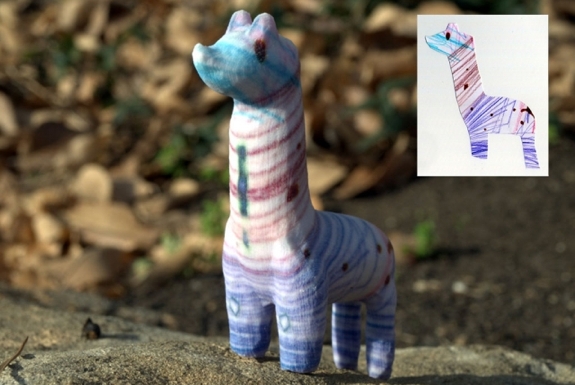 Kids' drawings are no longer stuck existing only as, well, drawings. The internet, together with 3D printers and other inexpensive personalized production methods, have created a cottage industry companies that can transform your kid's artwork into a stuffed animal or a customized carpet or, now, a sculpture.
That last item is thanks to Barcelona-based start-up, Crayon Creatures.






Simply take a photo of your youngun's masterpiece and upload it to the Crayon Creatures website (or send it by email). Crayon Creatures will then digitally render the child's two dimensional drawing as a three dimensional model — a process that can require some creative human interpretation as well as serious software.
Once modeled, the plans are sent to Shapeways, a sort of Etsy for 3D printed objects and a cool website in its own right.
About three weeks later, the figurine based on the child's drawing arrives to you in the mail. It will be about 100mm (3.9 inches) tall and made out of a material that's described as "sandstone" but is really a gypsum-based powder bound together by adhesive and pigment. Lots of pigment. Crayon Creatures creations are super colorful and surprisingly detailed — and sometimes surreal.
You'll want to carefully select which drawings to 3D-ify given Crayon Creatures' price for their service: €99 plus a flat €15 for international shipping.
published: 30 Jan 2013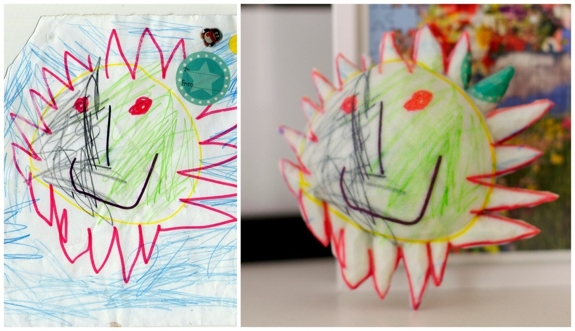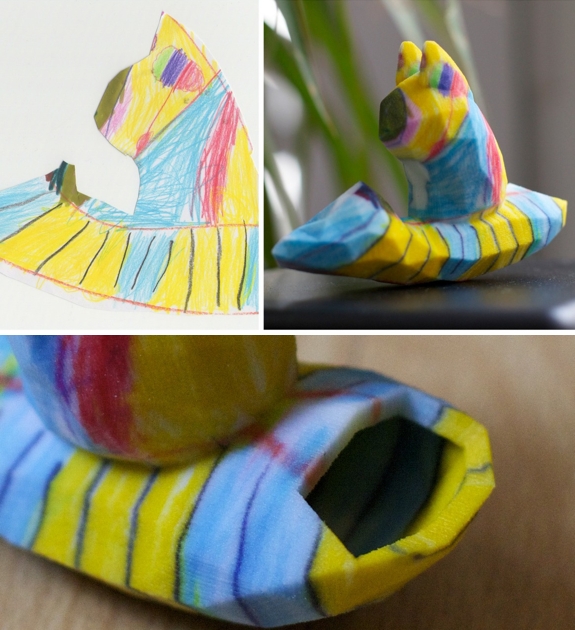 GO TO THE SITE | JOIN US ON TWITTER / FACEBOOK / PINTREST / GOOGLE+
More reviews on websites where you can design your own . . .
Creative Business Cards
Dress Shirts
Gadget Skins
Chocolate Bars
Elsewhere on the web: