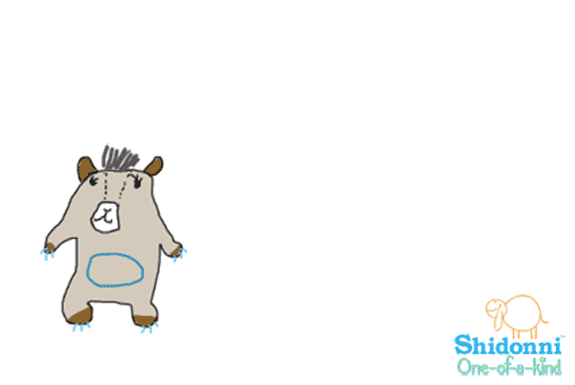 Spot Cool Stuff laments the general direction children's toys have taken away from requiring imagination. Surely, part of the issue has been the proliferation of online gaming websites aimed at kids.
But if websites have been part of the problem maybe they can be part of the solution? That's the idea behind the Israel-based start-up Shidonni.
Shidonni has a variety of fun, imagination-enhancing online games for children. Kids can draw animals, for example, upload the drawing to the Shindonni site, and then have their animal creation roam around the virtual Shindonni world for others users to see.
And here's our favorite part: On Shidonni you can take a child's drawing of an imaginary creature and then turn it into a real life stuffed animal!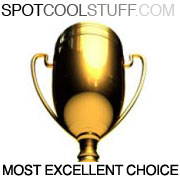 It's easy: Simply create a free Shidonni account, have your child draw their animal (either a profile or straight-ahead picture), then go to the website's "One-of-a-Kind Planet" area and place your order for $80. A stuffed, three-dimentional, 12-inch (30cm) high rendition of the animal in your child's drawing will arrive in the mail a week or two later. Check out what Shidonni's animal drawing and manufacture process looks like in the video below.
Shidonni has won a Parent's Choice Gold Award and is unreservedly declared a Most Excellent Choice by Spot Cool Stuff. But the most important endorsement will come from your children.
published: Dec 2009

GO TO THE SITE | FOLLOW US ON TWITTER |
Related posts:
Website For Watching YouTube Videos With Kids
8 Highly Unusual Items You Can Buy on Amazon.com – really!
The Erector Spykee Transforming Spy Robot
LEGO Architecture Reaches New Heights