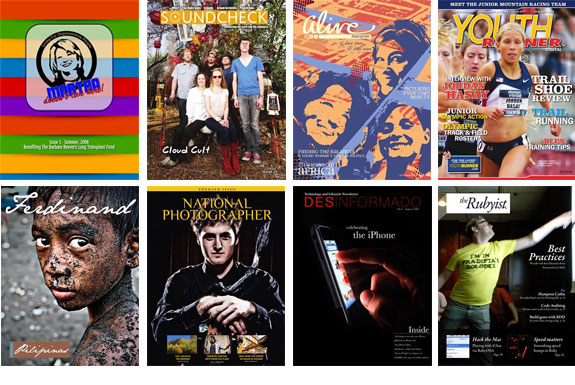 There are a handful of sites through which you can self-publish a book. Now there's a website through which you can self-publish a magazine: MagCloud.
The publishing process is astonishingly simple You design and write your magazine, upload a high-res PDF file of it to MagCloud and they will take care of the selling, printing and shipping. If your magazine creation is going to be produced on a regular basis there's even a way for customers to sign up for a subscription.
Here's the really cool part: Your magazines are printed upon order. So you don't pay anything until some one buys one of your creations. When an order comes in the wholesale cost to you will be $0.20 a page plus $1.40 in shipping. The price of the magazine is up to you to set. Whatever the difference between that retail price and the magazine's publishing cost is pure profit, paid to you via PayPal.