Spot Cool Stuff loves websites that are both simple and ingenious. On Tumblr, perhaps no blog exemplifies those two characteristics more than FILMography. The site features photos of hands holding — other photos. The photo being held is a black and white screenshot of a scene from a movie. And the place that photo is held is the exact spot that movie scene was shot from!
The end result: a cool overlay of a movie scene with its real life location.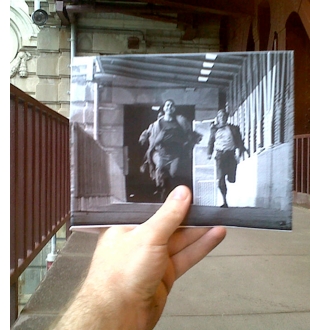 FILMography is the work of one Mr Christopher Moloney, whose job as a writer for TV shows apparently isn't too demanding. It must take huge amounts of time to print each large screenshot and then find each movie location.
After all that, then hard part starts — getting the zoom, exposure and angle of the shot just right.
Despite all those challenges, FILMography updates with surprising regularity. Most movie locations featured in pics on the blog are in and around New York City, but some are from as far afield as Southeast Asia. The movies run the gamut too, from classics like Breakfast at Tiffany's to films like Weekend At Bernie's that are, um, less-than-classics. Use the search box to search for pics with a specific movie title, movie year, scene location or actor.
published: 2 Nov 2012

The Hangover 2
— see our
review of The Tower Club at lebua
for the Bangkok hotel where this scene was shot: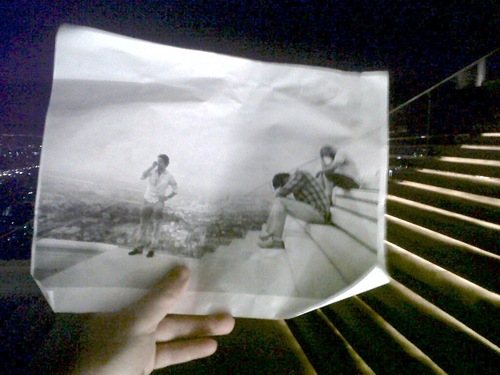 Three Days of the Condor
— a surprisingly unknown and good, for its time, spy flick;
watch it here
: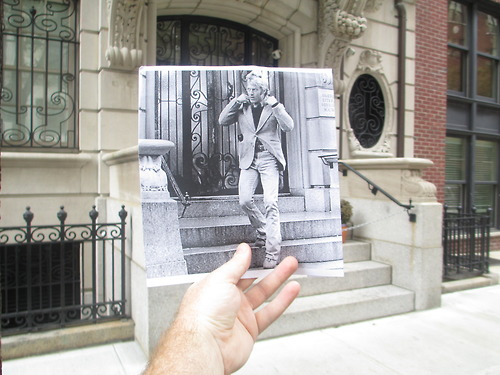 GO TO THE SITE | JOIN US ON TWITTER / FACEBOOK / PINTREST / GOOGLE+
Related posts on Spot Cool Stuff: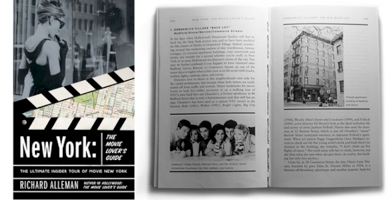 The Movie House from Up Built In Real Life
Travel to LOST Hawaii Filming Locations
The 10 Best Sub Movies Ranked
Where to Find Duff Beer In Real Life
5 Cool Photoblogs
Elsewhere on the web: