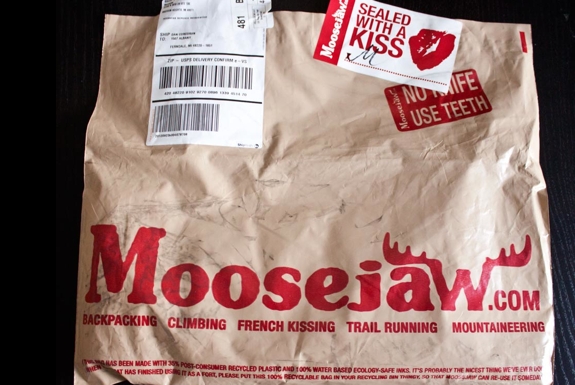 Moosejaw, cool online purveyor of quality outdoor gear and apparel, is looking for a new Creative Director. Among the qualities they're seeking in their candidate: enormous creativity (that's "bigger than an antelope, but smaller than a moderately-sized dinosaur") and "such insane passion that you'll harness your internal flame and convert it into a chariot of fire."
That's a pretty good example of how Moosejaw lives their mission: To provide the most fun shopping experience for the best outdoor gear.
"Fun" is not an adjective associated with shopping for outdoor gear nearly often enough. Spot Cool Stuff was recently in an outdoor store — we won't say which, though the name did consist of three initials. As soon as we set foot in the shoe section, the salesman there berated us for the boots we were wearing. "You are permanently damaging your arches every second you have those things on," he insisted. It's amazing we were able to walk out of the store alive.
Moosejaw is different.
The tone of the Moosejaw shopping experience — whether online, through their catalog or in their stores — is light, entertaining and quirky. Some of the many examples: The company's surreal advertisements and announcements (see example, below); the rather unusual About Us page on their website; their augmented reality app that let you see Moosejaw models in their underwear.
[ ALSO ON SCS: 5 Cool Outdoor Lamps & Lights ]
But fun marketing is not the main reason why Moosejaw is our favorite online seller of outdoor goods. (Nor is the very modest sum Moosejaw is paying us to write this post). What we love most about the store is this:
• They carry only high quality brands.
• Their prices are very reasonable — and they often have sales discounting them further.
• You can return your purchase at any time as long as your item is still in sellable condition. (See details here.)
• They'll match any price. If you find your item on sale within 24 hours after purchasing it from Moosejaw, they'll credit you the difference.
Most Moosejaw stores are in the company's home state of Michigan. Other U.S. locations include Boulder, Chicago, Kansas City and Natick (which is a suburb of Boston and which, probably coincidentally, was once the home of a Twinkie factory).
Live elsewhere? Visit Moosejaw online. At the time of writing they were offering 20% off on almost everything — use the coupon code OOPS at checkout.
published: 18 April 2014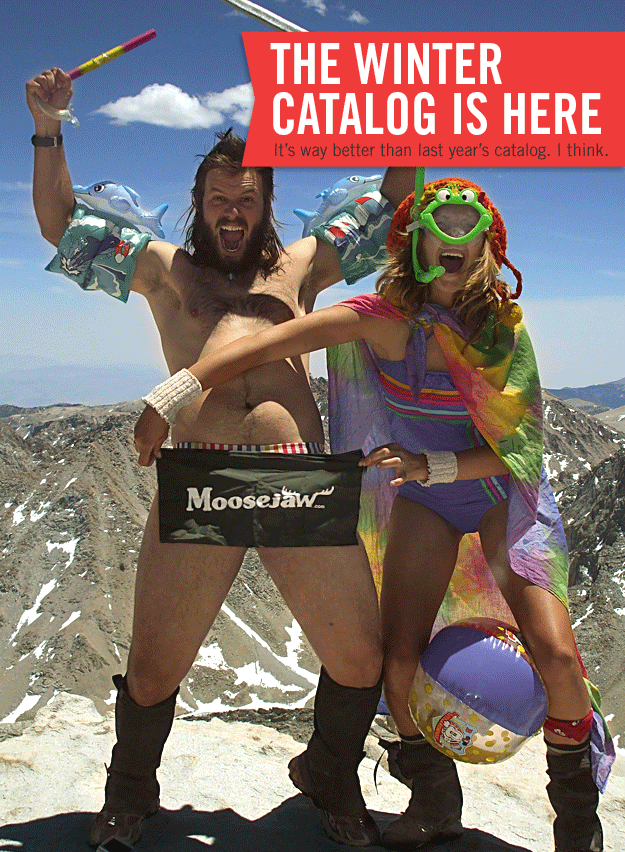 More cool online store reviews on Spot Cool Stuff:
Light In The Box: Wholesale Bargains From China
Fiverr: The $5 Microtask Marketplace
Hipcycle: Beauty and Function in Reclaimed, Recycled Stuff
Quirky: Cool Crowdsourced Products
JOIN US ON TWITTER / FACEBOOK / PINTREST / GOOGLE+ / LINKEDIN / TUMBLR