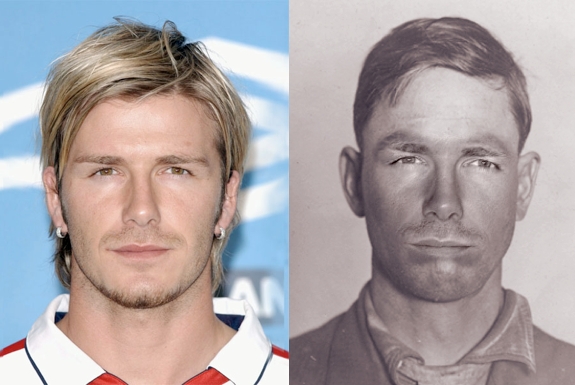 One of the great time-wasting guilty pleasures the internet has to offer (besides videos of cute cats) are websites that allow you to easily—and comically—manipulate portrait photos. We written before about website that will turn a photo of you into a Simpsons character and another that will render it as a yearbook photo from the 1950s, 60s, 70s or 80s.
Now, from some creative folks at the BBC, comes Mugshot Yourself, a website that can turn a portrait into a mugshot. And not just any mugshot, but an old timey mugshot, the sort of sepia Wanted poster picture seen in so many silent movies.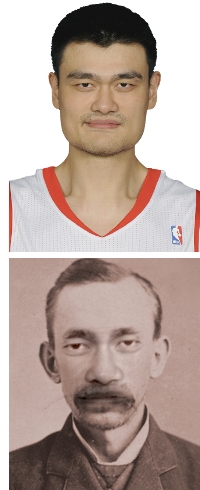 The mugshot-ification process on the website is as easy as petty larceny. Finding a good portrait photo is probably the most difficult part—your pic needn't have a plain background but we'll get a better result if the photographed person is looking straight ahead and isn't flashing many teeth. If you don't happen to have a good photo you can take one with your computer camera via the website. Or you can use your Facebook wall photo.
After you've uploaded your photo, select a mugshot to use as your starting point. The BBC worked with Ancestry UK to find real 19th century mugshots, apparently placing a premium on the creepiest ones. There are 51 to choose from—15 for women and 36 for men. (Yes, you can do a gender-bender thing, a la our Prince-Charles-as-a-woman, below).
After you are done, Mugshot Yourself makes it easy to share your pic via Twitter, Facebook, email, etc.
In case you are wondering what the connection is between the BBC and Mugshot Yourself . . . the website is a promotional tool for Copper, a new crime drama about police detectives in New York City.
And in case you are wondering why anyone would want to promote yet another crime drama about police detectives in New York City . . . Copper offers at least one unusual element—it's set in the 1860s in the aftermath of the American Civil War. As such, there are no high speed car chases, cell phone conversations or DNA matches. In this way, Copper is like the anti-C.S.I..
Of course, they didn't have websites and digital imaging in the 1860s either. But that shouldn't stop you from waiting time, and having a good laugh, mugshotting yourself.
published: 12 Aug 2012

GO TO THE SITE | JOIN US ON TWITTER / FACEBOOK / PINTREST |
A few mugshots of celebrities Spot Cool Stuff did: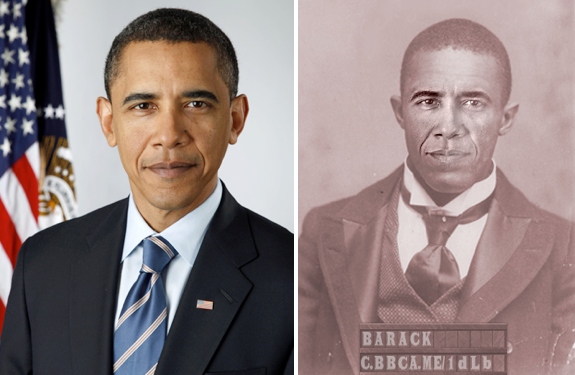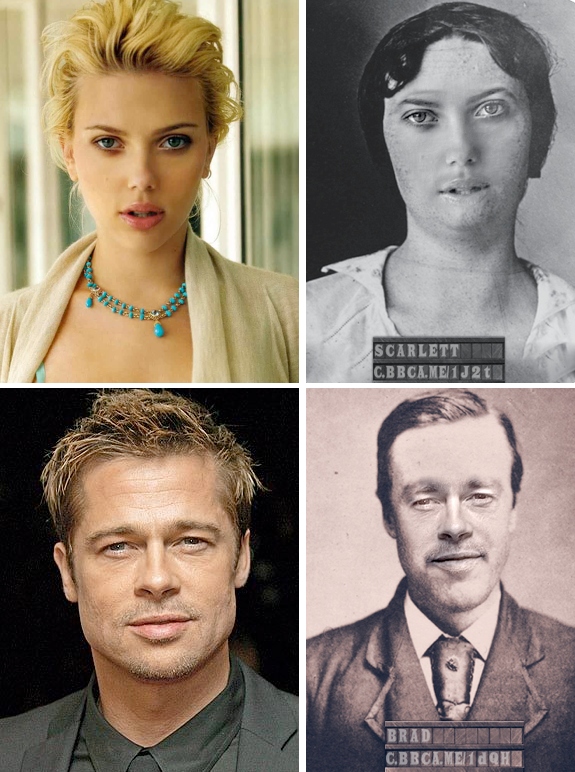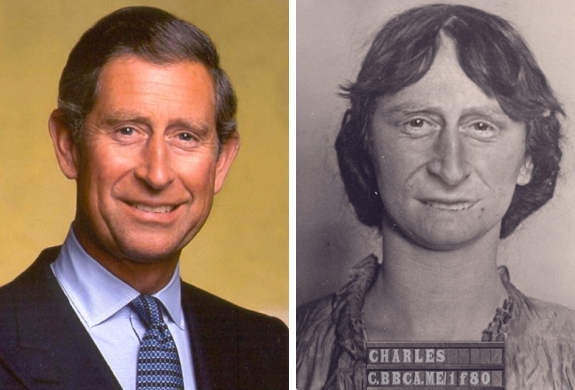 Related posts:
Match.com, eHarmony and the Best Dating Website For You
5 Cool Photo Blogs
Reviews of the Best Cameras for Travel