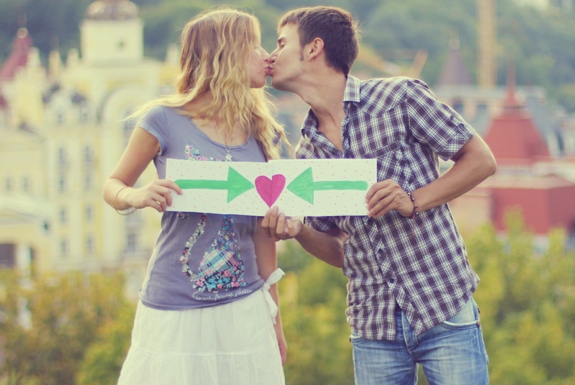 We previously wrote a review comparing Match, eHarmony and the best dating websites. But depending on who you are — and what you are looking for in a potential partner — you might be better off on a dating website that targets a particular niche. There are a huge number of such sites. We've scoured them all (or, at least most of them), found our favorites and arranged them in these categories:
• Seniors and Baby Boomers
• Nationalities
• Religions
• Those looking for a fling
• Professions and lifestyle
• Personal interests
• Odd and unusual

Age
Seniors and Baby Boomers are easily the fastest growing demographic active in online dating. Not surprisingly, many niche dating websites have sprung up to serve them. But the thing is, no senior dating website has close to as many over-65 users as the mainstream ones do: Match (with 2.5 million single senior profiles), eHarmony (1.1 million senior profiles) and Chemistry (940,000 profiles). For single seniors, we'd suggest signing up with one of those three (read our Match.com vs eHarmony comparison review for more) or Perfect Match (300,000 profiles of people 65 or older).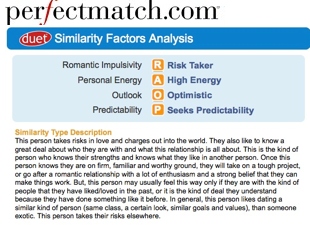 Perfect Match doesn't tailor exclusively to seniors. But it does have a user base that skews older, making it good choice for those approaching senior-hood (eg. late 50s and up). Perfect Match uses a personality matching system called Duet that's
similar to, but less extensive and time consuming than, eHarmony's. For every profile you can do a "duet analysis" that lays out the ways in which a prospective date's personality is similar to, and complimentary to, yours. (For better or worse, it does not analyze ways in which your personalities clash). Once you find some one you are interested in, you can write a message or send per-written multiple choice icebreaker questions.
If you must use a site that caters specifically to "mature singles," then globally we are partial to Senior Friend Finder. If you are in the United States, consider signing up with Senior People Meet. In the United Kingdom, try Mature Dating or The Online Dating Agency.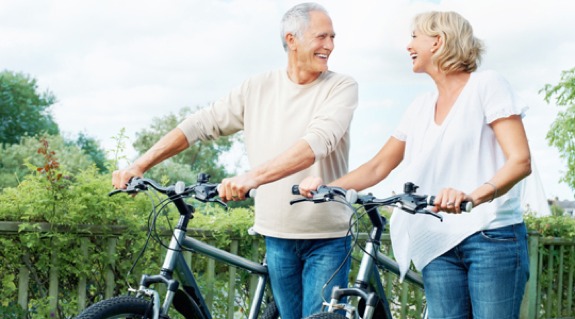 Nationality
Obviously, there are a lot of dating websites that are based in a particular country. If you are in say, Stockholm, and are looking to meet locals, there are several Sweden-based, Swedish language dating websites (eDarling being a well-designed example). The websites below are geared towards people looking for mates from countries other than the one they reside in:
Africa
African Beauties sets the standard. The site is aimed predominantly at men seeking women currently residing in (but presumably looking to leave) Africa.
Asia
The Friend Finder family of sites has several offerings targeting Asian nationalities. Those include Korean Friend Finder, Indian Friend Finder and Filipino Friend Finder. If those are too specific for you, there's always the more general Asian Friend Finder.
If you are a western man looking for a your Asian internet-order bride—and, hey, we aren't judging you—then Orient Brides (aka Asian Beauties) is your best choice.
Russian and Eastern Europe
The Anastasia Dating Service is the largest and best of the websites geared to towards international men finding Eastern European partners.
Western Europe
As with Asia, there are several "friend finders" for European nationalities. Among them: German Friend Finder, French Friend Finder and Italian Friend Finder. Another possibility: Sign up with Match.com and do a local search for people who speak the language of the country you are interested in—Swedish for example. Not all the people who come up in your search will necessarily be from Sweden, but many will.


Religion
On a general population dating site, such as Match.com, users often specify what region they are. But there's often no way to tell how significant their faith is in their life. If dating a devout follower of a specific faith is important to you, we strongly recommend a niche dating website. People who sign up for a religion-specific site are a self-selecting group who almost without exception have their faith as a focus point in their search for a partner.
Christian
MyRightSomeone and Christian Mingle are the two best christian dating websites. Of the two, we prefer MyRightSomeone. It has the better user interface of the two. We especially like the site's social networking features, including blogging, chat and a Facebook-like status update.
Big Church is an up-and-coming Christian dating website from the same company behind Perfect Match. It uses the same compatibility matching system that Perfect Match does and is a good alternative to MyRightSomeone if you are looking for a christian dating website that's less time consuming to use.
Catholic
For whatever reason, relatively few Catholics join dating websites aimed at Christians in general. Instead, they seem to congregate at Catholic Match.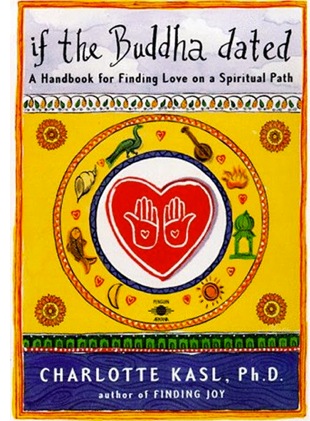 Jewish
JDate is easily the best of Jewish dating websites. We find the user interface is a bit simplistic. Still, your grandmother would approve.
Muslim
There are a surprising number of Muslim dating websites. We tried the five largest and came away thinking that Muslima was best—it has the most features and largest active user base (that seems roughly evenly divided between men and women—a rare thing among Muslim dating websites). The main downside is that users are limited to five photos in their profile.
Note that the Muslim dating websites seem to place a large emphasis on marriage. If you are looking for more of a casual dating experience, a mainstream site might work better for you.
Hindu
Indian Dating isn't, technically speaking, a Hindu only dating website. But the vast majority of the people on it or Hindu. That said, you'll find a larger selection of single Hindus at Match.com.
Buddhist
Buddhists might have the inside track on nirvana but their life is suffering when it comes to the earthly realm of dating websites. The best two choices are the badly designed Buddhist Connection or the unpopular Buddhist Dating Service. You are far better off going to Match.com and doing an "advanced search" for "Buddhist".
No matter what your spiritual leanings, one of the single best books on dating and finding love happens to have a Buddhist angle—If the Buddha Dated: A Handbook for Finding Love on a Spiritual Path

"Loose" Dating
Online dating needn't be all seriousness, monogamy and marriage proposals. If you'd like spending the night to be optional, if you don't want to necessarily call her tomorrow, there are a slew of sites that cater to you. Here are four of the best geared towards people looking for a fun hook-up. We're listing them in order of most to least mainstream:
Flirt is a site for people who want to do exactly that. It attracts singles (mostly under 35) who aren't necessarily only looking for a one-night stand, but who aren't necessarily opposed to one either. It's also a fun place to interact online without ever meeting in person.
Be Naughty is a popular site that attracts mostly professionals looking to relieve stress and have a good time. Some users make extensive use of BeNaughty's video chat feature, but the site layout and communications tools are geared towards people who don't want to spend a lot of time looking for dates.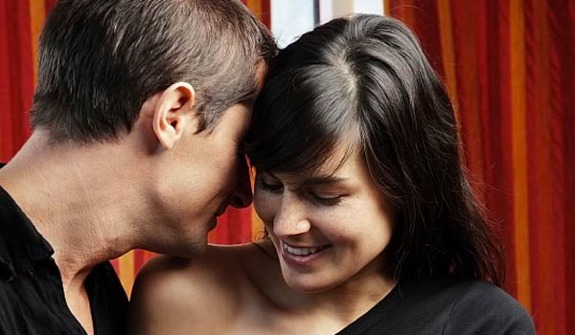 Professions & Lifestyles
Wealthy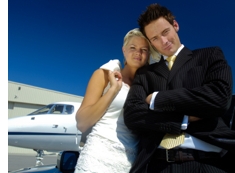 Millionaire Match is the most popular of those dating websites that profess to cater to the rich and fabulous. It is reasonably well divided between rich men and rich women.
Seeking Relationships, on the other hand, has a different niche. It matches rich men (aka "sugar daddies") with beautiful but not rich women (aka "trophy wives") in what the site describes as a "win-win relationship."
Exercise Nuts
Need a partner for the gym as well as the rest of your life? Sportdate will hook you up . . . if you live in the United Kingdom or one of the Scandinavian countries.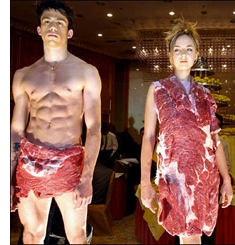 Vegetarians
You'll find many more single vegetarians at a mainstream dating website. But at Veggie Date, the internet's best exclusively vegetarian dating website, you can focus your search on yoga vegetarians, raw vegans and other specific types of non-mean eaters.
"Smokers"
And we aren't talking about cigarettes. 420 Dating brings together people who love Cheech and Chong movies and aspire to live cataract-free.
Farmers
Because "city folks just don't get it"—the "it" being how to milk a cow, perhaps—there's Farmers Only. Sadly, you can not search by what crops people are farming.
Virgins
Finding your potential partner through We Waited heads off that potentially awkward moment if the date ends up going well. The site has relatively few active users, so you could be waiting for that date for a while.
Goths
The segue hasn't been invented to transition from virgins to goths. Singles in the later category might find love, per se, at Goth Match. Those who are successful should check out the goth wedding chapel in Las Vegas.

Personal Interests
Apple Fans
Not the fruit but the computer products. In Verona, people divided between Capulets and Montagues. Today, the split is between Mac and PC people. Those looking to date the former should check out Cupidtino—the name's a takeoff on Cupertino, the California town that is come to the Apple corporation.
Political Junkies
If there are any two groups more opposed to each other than Mac and PC people it might be the members of the two main political parties in the United States. Each has their own niche dating website: Democrat Singles and Conservative Dates. As usual, the reasonable moderates are left out.
Wine Connoisseurs
Grapevine Social is a wonderful site that organizes events that mix dating with wine tasting. Sadly, it only serves the London area.
Pet Owners
Several sites have tried to create a virtual location where pet lovers can hook up. None have really broken though yet; Date My Pet has maybe come closest. Consider doing an "advanced search" on Match.com for pet owners.
Book Lovers
Simultaneously get a date and book suggestions at Alikewise, where singles are matched up based on their reading lists. If your reading list happens to include a lot of Ann Rand, then head directly to The Atlasphere.
Trekkies
Trek Passions is where Star Trek lovers seek out new (single) life online. Yes, there are a few women on this site.


Last, and Perhaps Least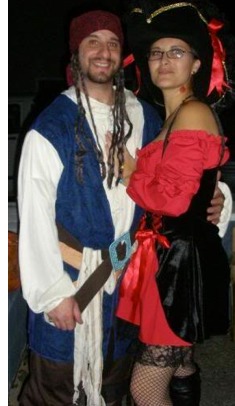 Pirates
Does that parrot on your shoulder always feel like a third wheel when you go out on dates? Give your matey someone to talk to at Pirate Passions. Arrr . . .
People of Above-Average Height
You needn't be a giant to sign up with Tall Friends, just taller than average and hoping to find a partner who is too. The website is in both German and English and it's free to post a profile.
Prisoners
Talk about a captive audience for your online dating profile. Inmate (for male prisoners) and Women Behind Bars (for female) features currently incarcerated singles.
Virtual Reality
Look like Brad Pitt. Go on a date with supermodel. And do it all without leaving your home in the online virtual reality fantasy world of Second Life.
published: 30 March 2012