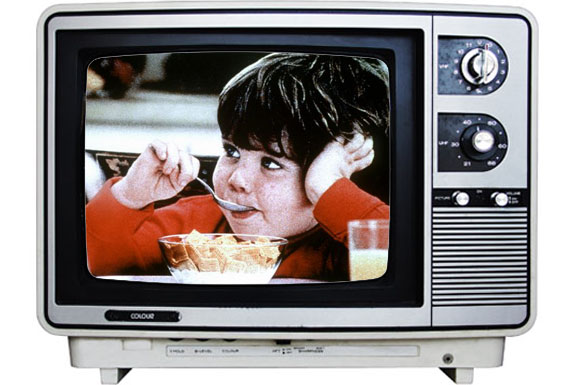 Television commercials. Watching them today is an annoyance. But there's something about seeing commercials from 30~40~50 years ago that can provide a nostalgic and interesting look into bygone times.
Here's our selection of websites where you can watch classic television commercials for free: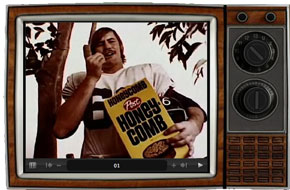 When the students and faculty of Duke University aren't busy watching basketball they apparently spend their time collecting vintage tv commercials. The commercials on their AdViews site are well organized by product, company and year. Unfortunately, you can't watch them in a web browser. Instead the commercials on AdViews must be downloaded via iTunes.

Unsurprisingly, YouTube has a huge collection of vintage TV ads. The problem is that they are completely uncategorized. Some of the videos are titled something like "classic TV commercial" but generally you need to know what you are looking for. Happily, some sites have tried cataloging old commercials on YouTube. Our favorite of these is Retro TV Ads. Another is Classic Commercials though that site's design is rather frustrating.

This site has the largest online collection of TV commercials—more than one million! Most of the ads here are from the last few years but there is a special section for older commercials.

The United States Library of Congress has microsite devoted to the advertising of that most American of products: Coca-Cola. In addition to viewing vintage Coke ads you can get some of the history behind them and see a timeline of Cola-Colas advertising themes going all the way back to 1886.

There's a nice little collection of vintage TV ads on this site organized by decade: 1970s, 80s and 90s. This is probably the easiest site of all those on this list to have fun browsing around though we wish Retro Junk included ads from the 60s and 50s too.

The era of special Super Bowl advertisements haven't been around long enough for those commercials to be considered "vintage." But how could we not this site to our list? It not only has every Super Bowl ad since 1998 but also related articles and info.





More About Vintage TV Ads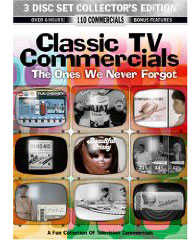 If you are truly a fan of classic commercials—or aspire to be—there's an excellent 3-disc collection on DVD with 337 of them.
Howdy Doody, Flash Gordon, Lassie, Ding Dong School, The Roy Rogers Show—episodes from these and 15 other vintage shows are collected on this 3-disc DVD set.
A series of books by Jim Heimann that offers a fascinating behind-the-scens look at advising in a particular decade.
If vintage American political advertising is your special interest there's no better book than this one by Darrell West; it looks at ads from every major (and some minor) election campaigns, 1952 through 2008.
Related posts:
Websites For Safely Watching YouTube With Kids
Best of YouTube Videos
The Real Life Simpsons House
LOST Hawaii Filming Locations
Best Dating Websites
Spot Cool Stuffs Television Reviews & Buying Guides
FIND DEALS ON TELEVISION DVD and BLURAY DISCS | FOLLOW US ON TWITTER