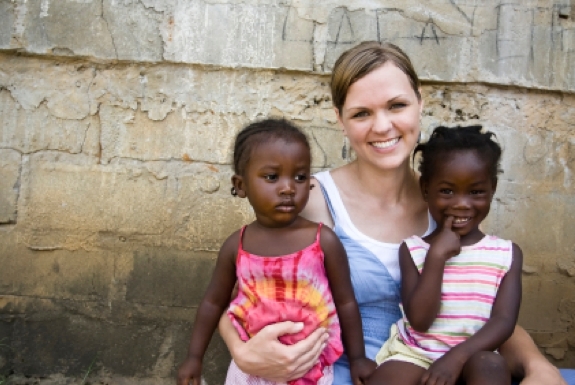 A school in Jamaica doesn't have enough pencils. A rural jobs program in Thailand needs cell phones. In South Africa, an orphanage could use more toys.
How do we know that? And what can you do about it? The answer to both those questions is the same—Stuff Your Rucksack.
SYR (as we aren't sure anyone calls it) is a cool website that matches non profits lacking basic supplies with travelers willing to bring them.
The website is easy to use. On Stuff Your Rucksack's interactive map you search for organizations near where you plan to travel. Every organization has a page that describes who they are, what their mission is, what supplies they lack and their contact information. If you are able and willing to help you then arrange your visit directly with the organization.
What's so stellar about the Stuff Your Rucksack program is that cuts out any middlemen. 100% of what you give goes directly to those in need. (The SYR website itself is supported by sponsors).
Even better: So often travelers want to help but aren't sure how. They lack the time to commit to long term volunteering or the expert skills to make an appreciable difference. With Stuff Your Rucksack, all you need is empty luggage space and a willingness to make good use of it.
Below is a video report of one visit arranged via SYR. Spot Cool Stuff has also interviewed several other travelers who have participated in Stuff Your Rucksack. Every one raved about their experience, describing it as one of their trip highlights.
So while bringing supplies to those in need helps them, you may find that the one who benefits most is you.
updated: 24 Sept 2012

GO TO THE SITE | JOIN US ON TWITTER / FACEBOOK / PINTREST |





Related posts:
Useful Websites To Use While Traveling
Send SMTP Email From Anywhere
The Best Websites for Booking Discount Caribbean Travel