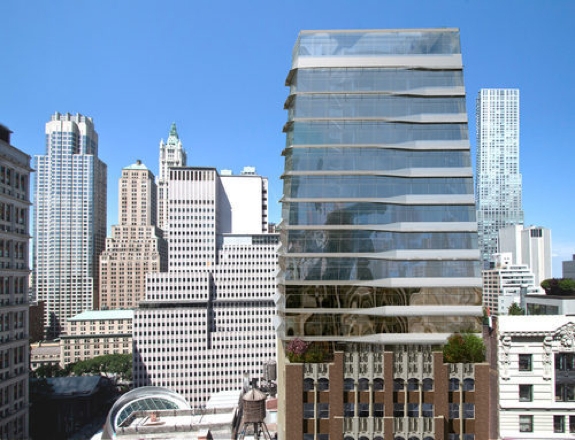 Spot Cool Stuff is a huge fan of Quirky — the cool online store that exclusively sells crowdsourced products. It's one thing to have strangers online collaborating on the sort of household items Quirky sells — creative wine openers and unusual barbeque tools and the like. It's quite another for the internet-assembled masses to collaborate on the design of an entire hotel.
Yet, that's (almost) exactly what Prodigy Network, a New York City-based real-estate company, plans to do.

The hotel — or, rather the cotel (a crowdsourced hotel1) — in question will be called 17 John. It will be located in New York City's Financial District, one block from the new World Trade Center. Its target market will be upscale business travelers on extended stays. The hotel cotel will be an 8-story extension on top of an existing building. It will contain 191 rooms and suites. It will have a crystalline exterior and a rooftop pool.
That much has been determined. But pretty much everything else will be up to you. Well, you and a few hundred (or thousand) of your internet-mates.
That includes the financing for the hotel. The project's US$31 million budget will be raised from individuals online, albeit in $100,000 increments. America's Securities and Exchange Commission doesn't currently allow for a lower figure, though that may change in the near future.
[ ALSO ON SCS-TRAVEL: The World's Best Hotel Room Views ]
To Spot Cool Stuff, the more interesting part of the cotel concept involves individuals collaborating to create the experiential aspects of the hotel. The look of the lobby, the design of the rooms, how the hotel uses technology — anyone with an internet connection can have a say in those aspects.
Want to take part? The crowdsourcing (as opposed to crowdfunding) portion of the 17 John project is being done in conjunction with the cool website PSFK. It will kick off on February 20, 2014 during Social Media Week in New York City. Click here to sign up.
published: 12 Feb 2014

1 We're not sure what we think of the proliferation of hotel categories. See our post on the world's first landscape hotel for another example.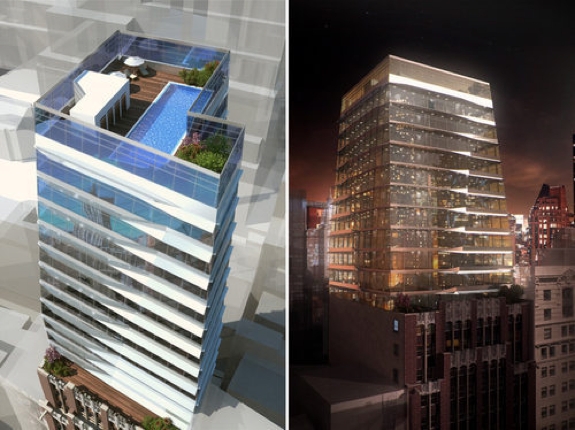 LEARN MORE | JOIN US ON TWITTER / FACEBOOK / PINTREST / GOOGLE+
Related posts on Spot Cool Stuff:
A Review of the Cool New York City Yotel
The Best Websites for Finding a Vacation Home Rental
The Best Websites for Booking a Discount Caribbean Vacation
A Comparison of Sandals Resorts in Jamaica
Elsewhere on the web: