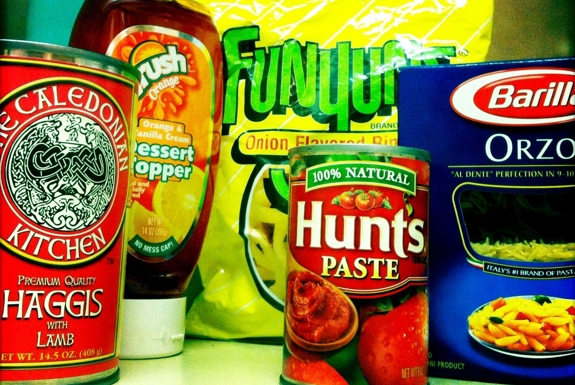 Imagine that you're cleaning out the back recesses of your kitchen pantry and discover there a you-don't-know-how-old can of Haggis, a can of tomato paste, a half-eaten box of orzo pasta, a bag of Funyuns† and a container of orange-flavored dessert syrup. What can you do with them? Well, you could throw them all away. Or you could take a photo and post it on the cool Tumblr blog Cook Your Cupboard. There you'll get advice from cooks — some expert, some very much not — on creative dishes you can prepare with your pantry finds.




Cook Your Cupboard is the brainchild of America's National Public Radio, which put together the Tumblr blog for a piece on their show Morning Edition. Their goal was to share creative ideas for how to cook surplus food. But for Spot Cool Stuff the more fascinating aspect of Cook Your Cupboard is the glimpse into the strange provisions people find in their pantries when they go looking.
Like chocolate minted liqueur, chia seeds and a bag of dried seaweed.
Or left over matzo ball mix, butter beans and roasted pepitas.
Or how about Shake and Bake, a canned combo of pineapple and water chestnuts and some sweet bean paste brought over from China?
As for what to do with that Haggis, tomato paste, orzo pasta, Funyuns and orange syrup we started this post with — one suggestion on Cook Your Cupboard was to take the first three and cook a casserole together with veggies, topping with crumbled Funyuns after baking. The orange-flavored syrup can be put in a blender with some ice and cointreau to create a sort of candy daiquiri.
Sounds, um . . . . interesting.
published: 5 April 2013

† For our readers who weren't once broke, pot-smoking college students in the United States — and we assume there are at least a few of you — Funyuns are a sort of onion-flavored corn-based snack with a special ability to wreck havoc on one's stomach approximately 30 minutes after digesting.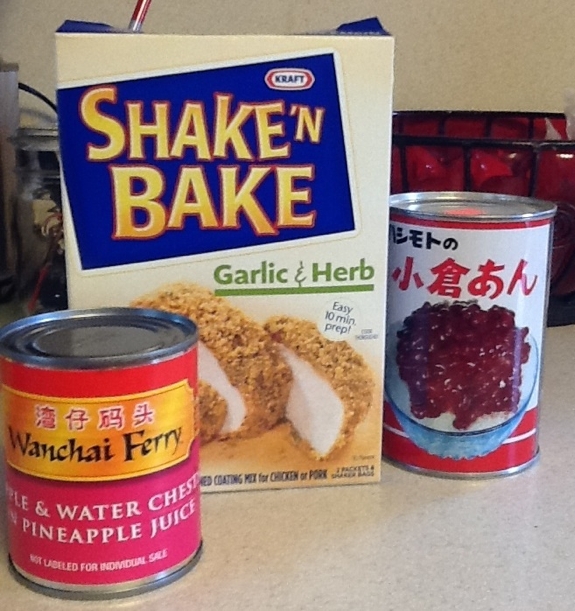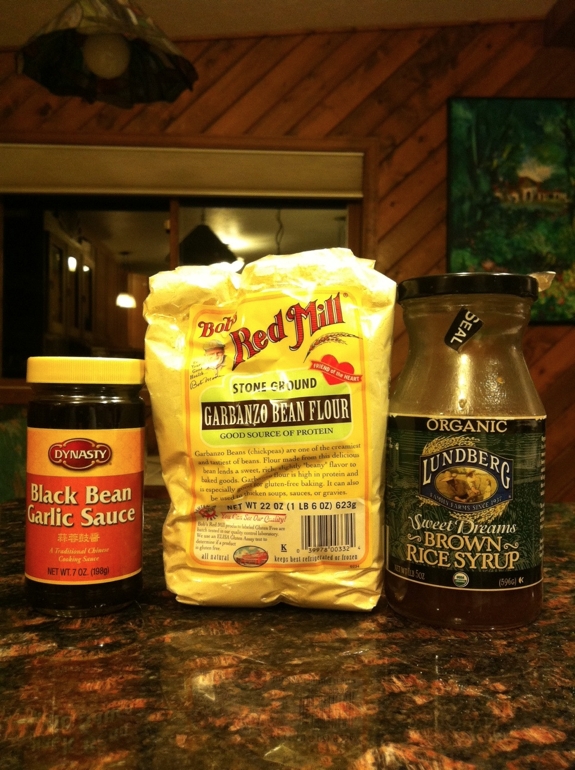 GO TO THE SITE | JOIN US ON TWITTER / FACEBOOK / PINTREST / GOOGLE+
Related posts on Spot Cool Stuff:
The Cool Tumblr Blog of Movie Scenes Mixed With Real Life
4 Delicious Foods (That Can Kill You)
Food That Looks Creepy But Tastes Delicious