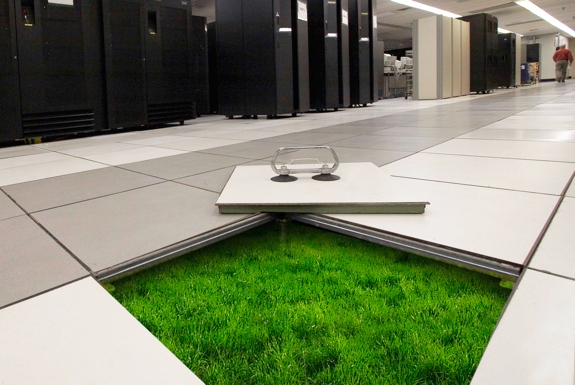 It probably isn't feasible for you to drive an all-electric vehicle, locally grow your own organic food and power your house entirely on renewable energy. But small steps towards reducing your carbon footprint can still make a huge difference to the environment.
Small steps like using an environmentally-friendly host for your websites and email.
Website hosting is a surprisingly polluting enterprise. A single server running on electricity from a coal-fired plant can produce as much as 12.5 tones of CO2 each year. One study found that if current trends continue, then by 2020 website hosting companies as a whole will be spewing as much pollution as the entire airline industry!
Fortunately for the planet, an increasing number of eco-friendly hosting companies starting up. And, fortunately for website owners, some of those green hosts offer better service for lower prices than do their polluting counterparts.
We published our first review of the best green hosting companies nearly two years ago. Here's our updated review of the best three, inexpensive choices:




Price: $4.95/month (with 2-year signup) for unlimited disk space & bandwidth
Special Features: Free domain (or domain transfer), VPS option
What Makes It Green: 300% wind energy powered
Every website at GreenGeeks is 300% eco-friendly. How can that be? Because for every kilowatt of electricity the GreenGreeks servers use, the company will purchase 3 kilowatts of wind energy credits. That helps the wind energy suppliers and make it cheap for others to use that sustainable energy.
The GreenGeeks hosting plans are rather exceptional too. For $4.95 per month you get unlimited bandwidth and server space, a free domain name and free use of a drag & drop site builder. That comes with a 99.9% uptime guarantee. The GreenGeeks customer service has a good reputation—though we were on hold for more than 10 minutes during each of our test calls, once we did get through to some one the service was professional and friendly.
If you already have a website but want to switch hosting companies, GreenGeeks if you already have a website and are looking to switch hosting companies. GreenGeeks will transfer your current site (no matter how many GB it is) to their servers for free.
Another feature of GreenGeeks we love: in addition to inexpensive shared hosting, the company offers higher capacity VPS hosting. So as your website grows, your GreenGeeks hosting account can grow along with it.
LEARN MORE & GET YOUR GREENGEEKS ACCOUNT

Price: $3.95/month (limited time) for unlimited disk space & bandwidth
Special Features: Free domain (or domain transfer)
What Makes It Green: 100% carbon neutral operations
New to our review of the best eco-friendly hosting companies this year is HostPapa. If you want a reasonably good host for as little money as possible, this is your choice. HostPapa provides an absolutely excellent value compared to any other website hosting company, environmentally friendly or not. You'll get a free domain for life when you sign up, free use of cPanel and Easy Site Builder. HostPapa uses efficient servers with low CO2 emissions and the company itself is 100% carbon neutral company in their opperations.
< LEARN MORE & GET YOUR HOST PAPA HOSTING ACCOUNT

Price: $7.95/month for unlimited disk space & bandwidth
Special Features: Rare 100% uptime guarantee
What Makes It Green: Operates 100% on solar & wind power. Plus, they'll plant a free for every person who signs up.
ThinkHost is the most expensive of green hosts to make our top list. They also arguably have the strongest environmental commitment. Not only is the company 100% carbon neutral but when you open an account with them Think Host will plant a tree for you. The company has no large corporate shareholders and operates something akin to a non-profit committing time and funds to all sort of peace and environmental initiatives.
ThinkHost is also the only host on this list (and one of the few hosts of any sort) to have a 100% uptime guarantee—for every hour your site is down ThinkHost will refund you a day's worth of your hosting fee. Accounts include unlimited server space, bandwidth, domains and POP email accounts. Their customer service is similar to that of Super Green Hosting (above).
Note: ThinkHost also made our list of best hosts for a WordPress blog.
LEARN MORE & GET YOUR THINK HOST ACCOUNT
updated: 8 June 2012





Related Posts:
The Best Hosts for a WordPress Blog
Cool Eco-Resorts
Amazing Structures Made of Shipping Containers
Your Own Private Nuclear Power Plant
8 Environmentally-Friendly Alternative Motorcycles